Dental Bridges in Bracknell, Berkshire
In addition to Dental Implants, there are two ways to replace missing teeth. The first is with a removable false tooth or teeth (a partial denture), the second is with a fixed dental bridge.
A bridge is usually used where there are fewer teeth to replace, or when the missing teeth are only on one side of the mouth.
What is a Bridge?
A bridge is made up of two or more crowns for the teeth on either side of the gap. These two or more anchoring teeth are called abutment teeth, with one or more false teeth in between. These false teeth are called pontics and can be made from gold, alloys, porcelain, or a combination of these materials. Dental bridges are supported by natural teeth or implants.
Benefits of Bridges
The benefits of a Dental Bridge include:
Restoring your smile
Restoring the ability to properly chew and speak
Maintaining the shape of your face
Distributing the forces in your bite properly by replacing missing teeth
Preventing the remaining teeth from drifting out of position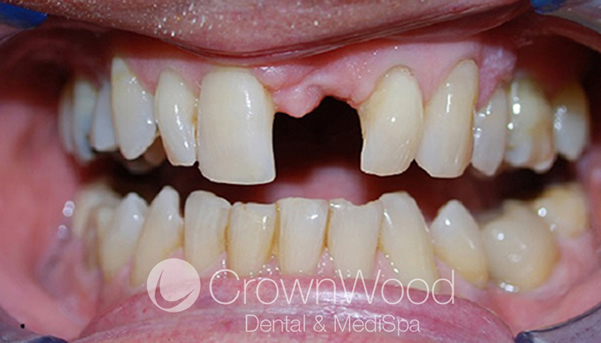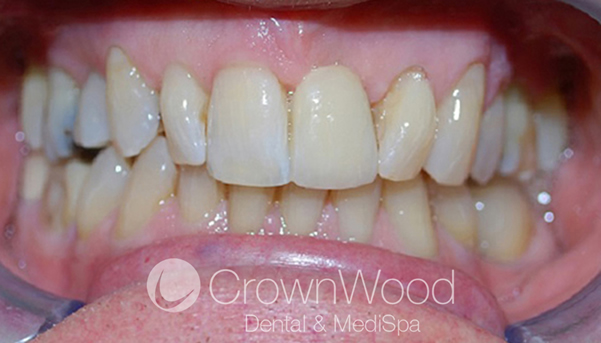 Missing Upper Left Central Incisor tooth being replaced with Adhesive (Maryland) Bridge