Same Day Crowns in Bracknell, Berkshire
CrownWood Dental are leading Berkshire experts in CEREC same day crowns. One visit, no messy impressions, no temporaries, long lasting & highly aesthetic.
We're pleased to announce that CrownWood Dental has invested in the very latest in dental technology with the purchase of Sirona's CEREC system.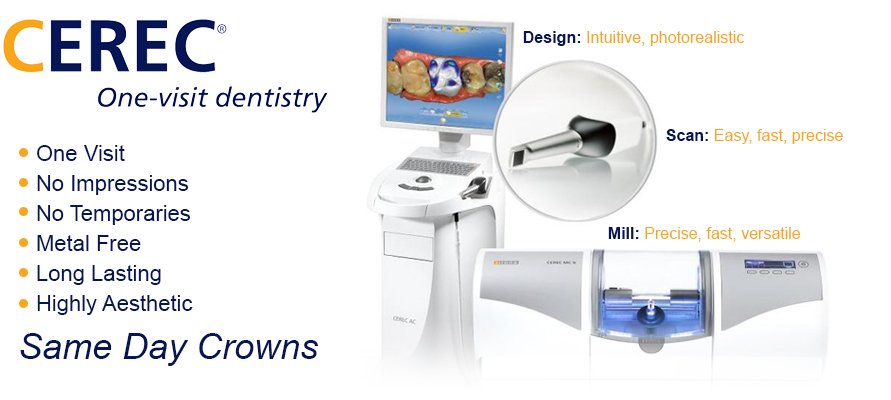 A one appointment CEREC Crown means no messy impressions, no temporary crowns, no second injections, and less time in the dental chair.
CEREC - CEramic REConstruction - is a method of CAD/CAM (Computer-Aided Design and Computer-Aided Manufacturing) dentistry for creating dental restorations (e.g. crowns).
It will allow our dentists to construct, produce, and insert individual ceramic restorations chairside in a single appointment, rather than over multiple appointments with laboratory work in between.
Other benefits of the CEREC system include no longer having to take impressions of teeth and gums and no temporary crowns or fillings while crowns or veneers are manufactured.