Referring a patient for Dental Implants in Bracknell, Berkshire
Patients can be self referred or referred to us from their own dentist but only on a private basis.
At CrownWood Dental, we welcome referrals for patients that require Dental Implants. We have put together a fantastic team of experts so you can rest assured your patient is in safe hands.
If your patient has a missing tooth or more than one missing teeth then we recommend Dental Implants as a natural looking permanent solution.
In order to have Dental Implants your patient will need to have healthy gums and their jawbone needs to be strong enough to hold the implants, your patient may require hygiene treatment prior to the implant procedure to resolve any issues.
A single implant can support one or more replacement teeth. If your patient needs a full set of implants they would require at least six implants in the upper jaw and between four and six in the lower jaw.
In order to support replacement teeth, Dental Implants normally have some form of internal screw thread or post space that allows a variety of components to be fitted. Once fitted, these components provide your patient with the foundation for long-term support of crowns, bridges or dentures.
Dental Implants should last a lifetime providing they are looked after and your patient maintains a good oral hygiene routine.
Refer your patients with confidence
Dental Implant referrals are carried out by the CrownWood Dental Implant team made up of Dr Raman Bhardwaj, Dr Chi-Yuen Wong and Dr Aman Ruprah.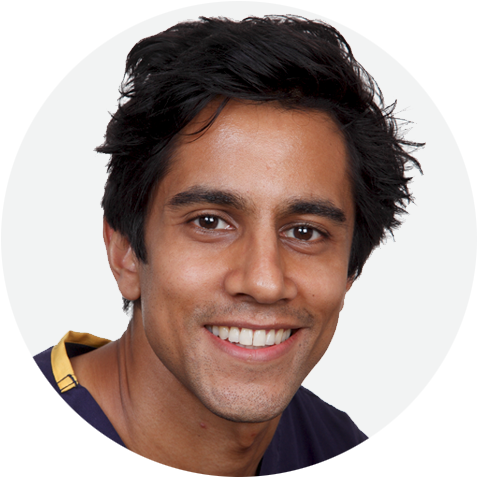 Dr Raman Bhardwaj - BDS (Bris), MFDS RCS (Eng), MClinDent (Perio), MPerio RCS (Ed)
Specialist in Periodontics
GDC Registration 85724
Raman graduated from Bristol Dental School in 2005. After completing his vocational training, he worked as a Senior House Officer in Oral Surgery, Restorative Dentistry and Periodontics at various institutions including Bart's and the London School of Medicine & Dentistry and Birmingham Dental Hospital.
As a Specialist in Periodontics, Raman's treatments include the non-surgical and surgical management of gum disease, mucogingival surgery for treatment of gum recession, crown lengthening surgery, periodontal regeneration, the placement of dental implants and treatment of implant complications.
Raman has a very calm and patient manner and listens to patients' concerns, ensuring they are fully informed of the treatment plan and their options.
In his spare time, Raman loves to travel and enjoys climbing mountains.
Special Interests
Periodontics
Mucogingival Surgery (correcting the effects of gum recession)
Crown Lengthening Surgery
Dental Implants
Memberships & Qualifications
GDC Registered Specialist in Periodontics
Master of Clinical Dentistry in Periodontics (following 4 years specialist training at King's College, London)
Membership in Periodontics at the Royal College of Surgeons (Edinburgh)
Faculty of Dental Surgery awarded by the Royal College of Surgeons, England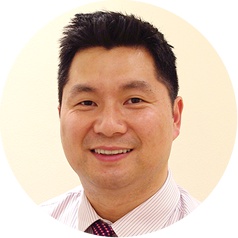 Dr Chi-Yuen Wong - BDS (Lond)
Dental Implants, IV Sedation & Orthodontics (Invisalign)
GDC Registration 74689
Chi is the Principal at CrownWood Dental. He is passionate about providing all patients with first class treatments and customer service.
In addition to his skills as a Restorative and Cosmetic Dentist, Chi has a special interest in the whole area of Prosthodontics and in providing permanent solutions to missing or damaged teeth. He offers premium dental implants using the Straumann system.
Providing expert teeth straightening, Chi has built an excellent reputation for providing invisible braces and offers Invisalign Full, Invisalign Lite, Invisalign i7 and Invisalign Teen. As a highly experienced Invisalign practitioner, Chi was recently awarded with the Gold Invisalign Provider status.
In his spare time, Chi enjoys spending time with his family, travelling, scuba diving and watching football, especially if his team Liverpool are playing.
Special Interests
Dental Implants
Invisalign
Restorative Dentistry
IV Sedation for nervous & phobic patients
Memberships & Qualifications
Certificate in Implantology (1 year course) from Tipton Dental Training Academy, London
Accelerator in Practical Implantology (Training Camp for Oral Implantology, Berlin)
Invisalign Gold Provider
Society for the Advancement of Anaesthesia in Dentistry (SAAD)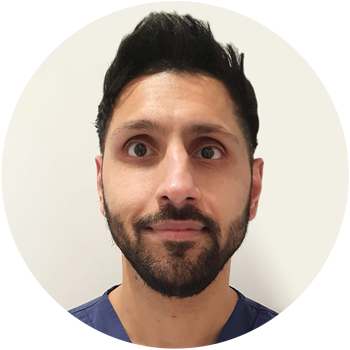 Dr Aman Ruprah - BDS, MFDS RCS (Edin)
Dental Implants, Facial Aesthetics & IV Sedation
GDC Registration 114776
Aman qualified from Guy's, King's & St Thomas' Dental Institute in 2008. He is committed to postgraduate education and has completed all the examinations required to become a member of the Faculty of Dental Surgeons (MFDS).
He applies his skills across a wide range of treatments and has special interests in aesthetic advancement procedures and facial aesthetics for wrinkles and frown lines. Aman is adept at providing an extensive range of non-surgical facial aesthetic procedures using renowned and safe products such as Azzalure® and Restylane®.
To further his special interest in treating anxious patients, Aman had formal training from SAAD. He uses IV Sedation and Oral Sedation as a combination for needle-phobic patients and always receives excellent feedback from patients. Aman is happy to offer his clinical services to both your patients and clinical staff.
Away from the practice, Aman is a keen motorcyclist and enjoys playing snooker and going to the gym.
Special Interests
Dental Implants
Restorative Dentistry
Facial Aesthetics
IV Sedation for nervous & phobic patients
Memberships & Qualifications
British Society of Restorative Dentistry
British Society of Occlusal Studies
Society for the Advancement of Anaesthesia i n Dentistry (SAAD)
Certificate in Implantology (1 year course) from Tipton Dental Training Academy, London
How to refer a patient for Dental Implants
If you have a patient who needs Dental Implants simply fill in our Online Referral Form or download our Freepost Referral Form. We also welcome walk in and self referrals please ask for a member of the Dental Implant referrals team.
Treatment Examples (Before and After Images)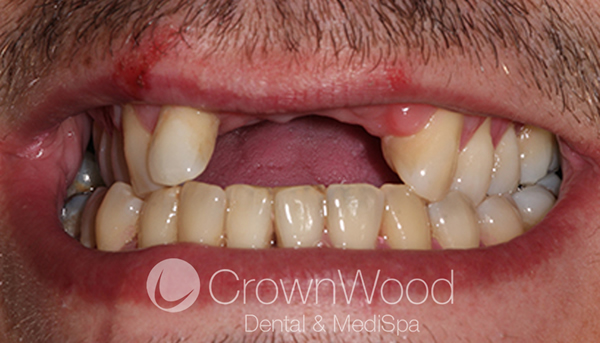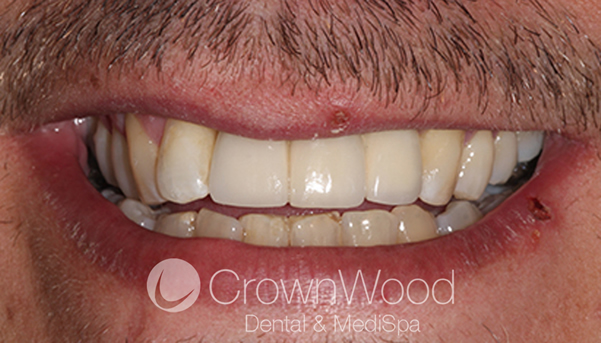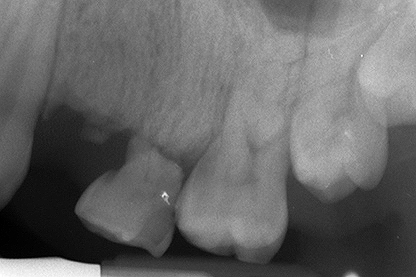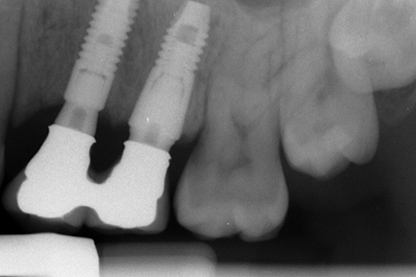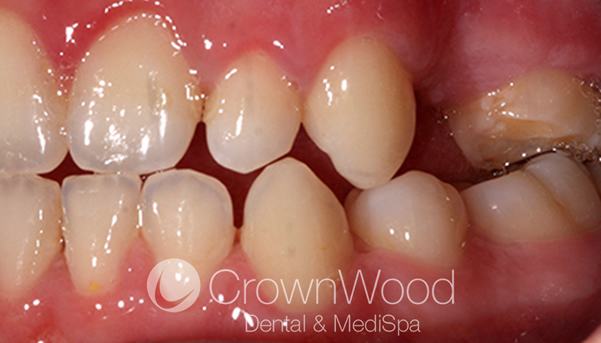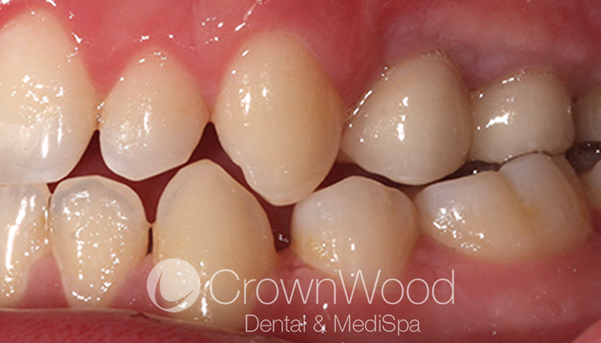 Dentist Referrals
Our Referral Brochure and Form are available to other dentists wishing to refer a patient to one of our specialists.
Downloads