Dental Implant referrals at CrownWood Dental
Patients can be self referred or referred to us from their own dentist but only on a private basis.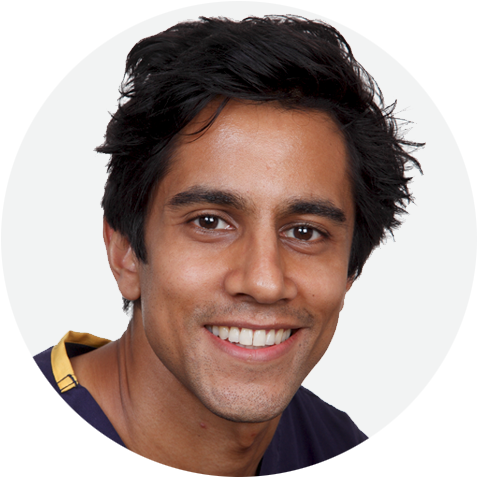 Dental Implant referrals at CrownWood Dental are carried out by Dr Raman Bhardwaj.
Specialist in Periodontics
BDS (Bris), MFDS RCS (Eng), MClinDent (perio), MPerio RCS (Ed)
GDC Registration 85724
Raman graduated from Bristol Dental School in 2005 and after completing his vocational training he worked as a Senior House Officer in periodontics, restorative dentistry and oral surgery at various institutions including Bart's and the London School of Medicine and Dentistry and Birmingham Dental Hospital.
Throughout this time Raman completed the Royal College of Surgeons examinations to gain the Membership of the Faculty of Dental Surgeons qualification.
In 2013 Raman completed the 4-year Specialist Training Programme in Periodontics at King's College, London. This led to the award of the Master of Clinical Dentistry (Periodontics) qualification and Membership in Periodontics at the Royal College of Surgeons, Edinburgh.
Dental Implant treatment is one of our specialities at CrownWood Dental.
In order to have dental implants you need to have healthy gums and your jawbone needs to be strong enough to hold the implants, if your gums are not healthy then you may require hygiene treatment prior to the implant procedure to make sure your gums are healthy and ready.
After surgery to insert the implant, your jawbone will fuse with the Titanium rod. This takes several months. Dentures, crowns or bridges can be attached to the implant to replace your missing teeth.
A single implant can support one or more replacement teeth. To replace all your teeth would require at least six implants in your upper jaw and between four and six in your lower jaw. If an implant has a screw-thread on its outer surface it can be screwed into position and if it does not, it is usually tapped into place.
In order to support replacement teeth, dental implants normally have some form of internal screw thread or post space that allows a variety of components to be fitted. Once fitted, these components provide the foundation for long-term support of crowns, bridges or dentures.
Implants are usually made of Titanium. If you look after your implants properly and maintain good oral hygiene, they should last for the rest of your life.
Referring a Patient
If you have a patient who needs dental implant treatment, please download our Freepost Referral Form. We also welcome walk in and self referrals please ask for Dr Raman Bhardwaj.
Treatment Examples (Before and After Images)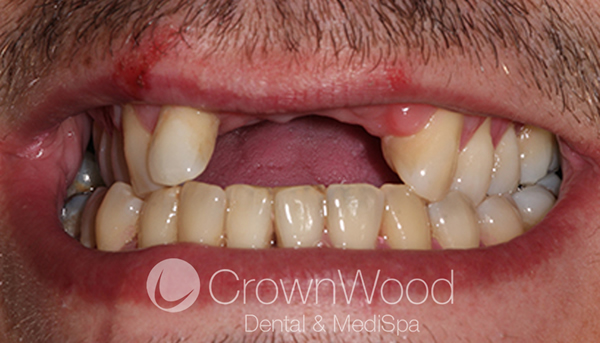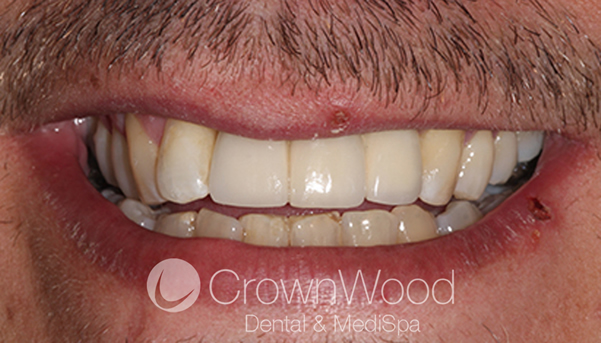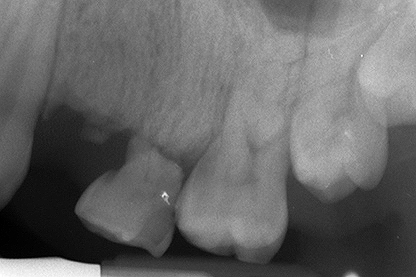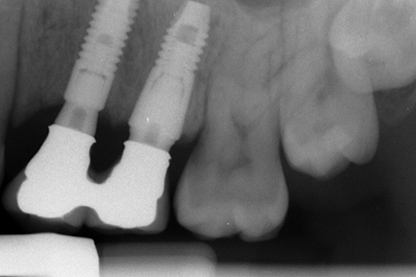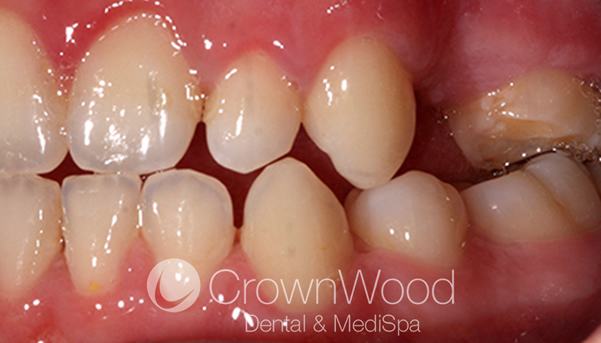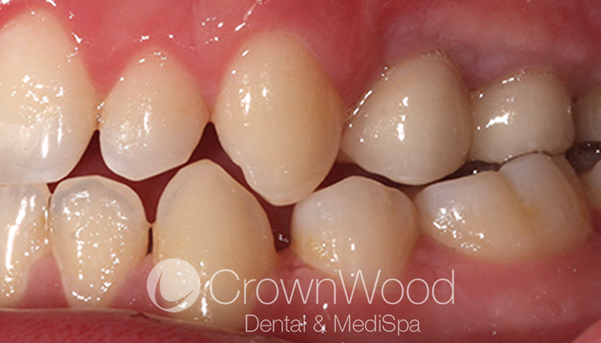 Dentist Referrals
Our Referral Brochure and Form are available to other dentists wishing to refer a patient to one of our specialists.