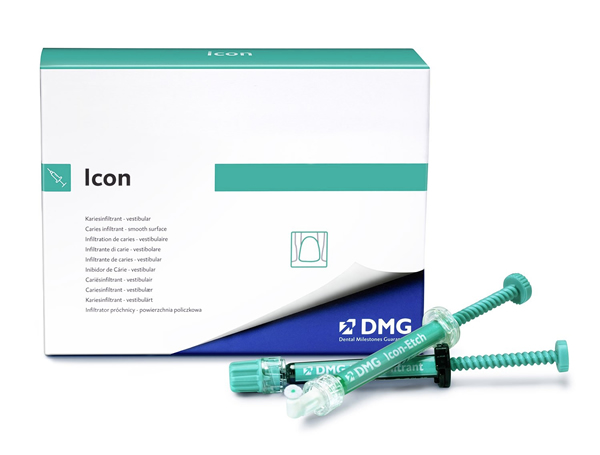 What causes white spots?
White spots are common in both adults and children and are caused by a number of different factors, including mineral imbalance (decalcification) and fluorosis (excessive fluoride exposure). The condition can sometimes develop after fixed brace treatment if the areas around the brackets aren't cleaned effectively enough.
White spots or mottling are often be mistaken for staining that people believe will easily be removed with teeth whitening. Unfortunately whitening will not remove white spots and they will remain lighter than the rest of the tooth.
Until recently, the only way to treat the condition was to cover the spots with composite bonding or veneers.
At CrownWood Dental we can now offer our patients the revolutionary new Icon treatment. Icon can improve the appearance of white spots or mottling, restoring the natural, uniform colour of teeth without the need for drilling.
Icon teeth treatment explained
Icon is a minimally invasive treatment that uses a process of infiltration to blend the white spots in with the rest of the tooth.
Firstly, a special gel is applied to the tooth to open the pores
Secondly, a small amount of tooth-coloured resin is applied to the affected area
Lastly, a special light is used to harden the resin and restore the natural tooth colour
The whole process is quick and painless.
To find out more or to book a consultation, please contact Lisa, our Patient Care Co-ordinator, on 01344 300 417 or 07765 333 768 or email pc@crownwooddental.co.uk