Referring a patient for Invisalign teeth straightening in Bracknell, Berkshire
Patients can be self referred or referred to us from their own dentist but only on a private basis.
At CrownWood Dental, we welcome referrals for patients that require Invisalign teeth straightening, we are proud to have achieved Gold Invisalign provider status.
If your patient has overly crowded teeth, suffers from deep bite, crossbite, open bite or underbite problems or has a gappy smile we can treat these issues with Invisalign.
Invisalign are world leaders in invisible brace technology with over 7.5 million patient success stories around the world.
Invisalign braces straighten teeth by using a series of almost completely invisible removable aligners, custom made to fit your patients teeth perfectly at each stage of the treatment.
These bespoke Invisalign trays are made from a clear medical grade plastic that moves teeth quickly but safely; gently guiding your patients teeth to their optimum position whilst remaining kind to teeth and gums, this gives your patient a quick, safe and virtually undetectable journey to perfectly straight teeth.
Treatment time for Invisalign depends on the complexity of your case. Typically, your patient can expect to wear Invisalign braces for around 12 to 18 months.
During this time, there will be occasional reviews and adjustment appointments at our practice in Bracknell, Berkshire.
Refer your patients with confidence
Invisalign referrals at CrownWood Dental are carried out by Dr Chi-Yuen Wong who has Gold Invisalign provider status.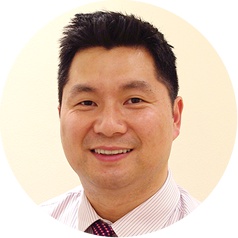 Dr Chi-Yuen Wong - BDS (Lond)
Dental Implants, IV Sedation & Orthodontics (Invisalign)
GDC Registration 74689
Chi is the Principal at CrownWood Dental. He is passionate about providing all patients with first class treatments and customer service.
In addition to his skills as a Restorative and Cosmetic Dentist, Chi has a special interest in the whole area of Prosthodontics and in providing permanent solutions to missing or damaged teeth. He offers premium dental implants using the Straumann system.
Providing expert teeth straightening, Chi has built an excellent reputation for providing invisible braces and offers Invisalign Full, Invisalign Lite, Invisalign i7 and Invisalign Teen. As a highly experienced Invisalign practitioner, Chi was recently awarded with the Gold Invisalign Provider status.
In his spare time, Chi enjoys spending time with his family, travelling, scuba diving and watching football, especially if his team Liverpool are playing.
Special Interests
Dental Implants
Invisalign
Restorative Dentistry
IV Sedation for nervous & phobic patients
Memberships & Qualifications
Certificate in Implantology (1 year course) from Tipton Dental Training Academy, London
Accelerator in Practical Implantology (Training Camp for Oral Implantology, Berlin)
Invisalign Gold Provider
Society for the Advancement of Anaesthesia in Dentistry (SAAD)
How to refer a patient for Invisalign treatment
If you have a patient who would benefit from Invisalign teeth straightening simply fill in our Online Referral Form or download our Freepost Referral Form. We also welcome walk in and self referrals please ask for Dr Chi-Yuen Wong.
Treatment Examples (Before and After Images)
Problem:
Severe class II malocclusion with deep & traumatic overbite and negative overjet and crowding
Treatment time:
16 months with Invisalign Full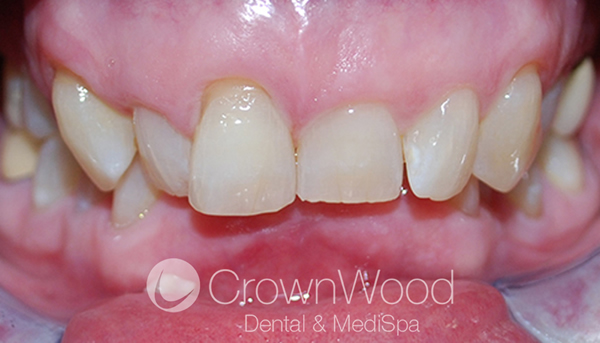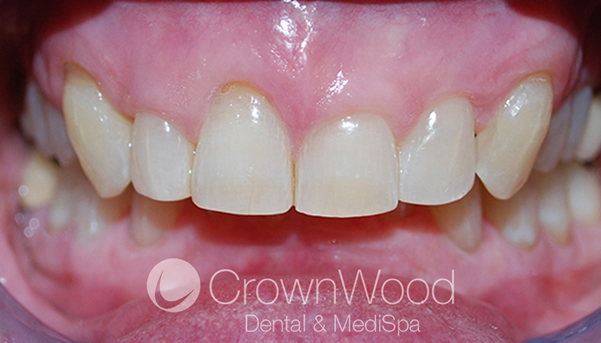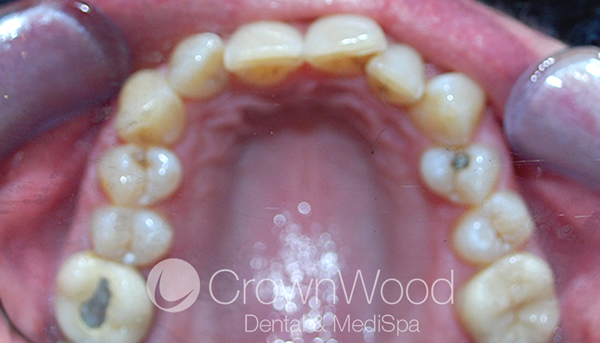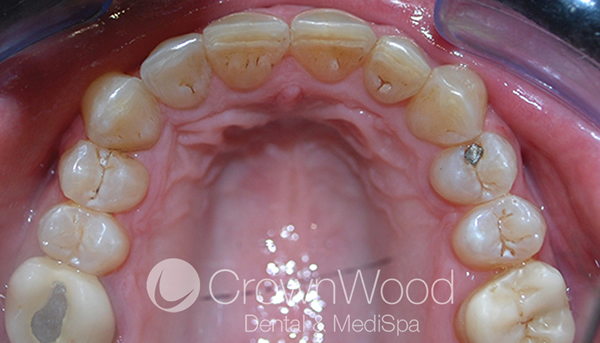 Problem:
Patient was not happy with her upper 6 front teeth
Treatment time:
6 months with Invisalign Lite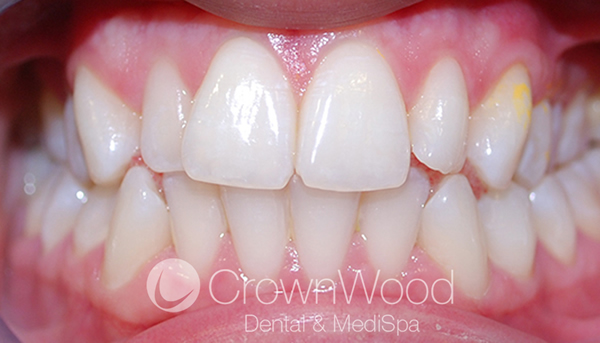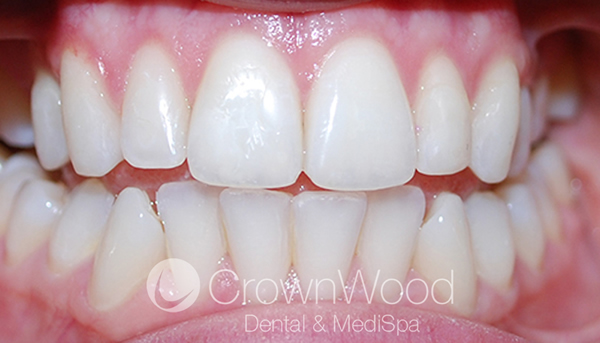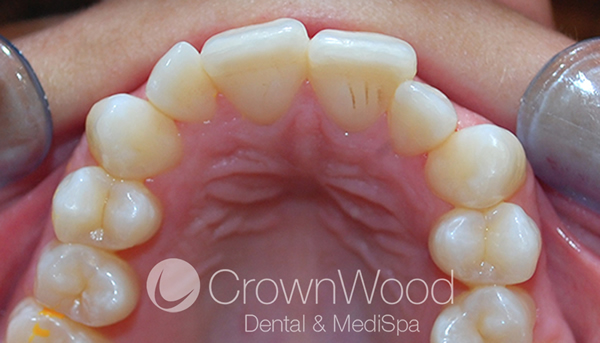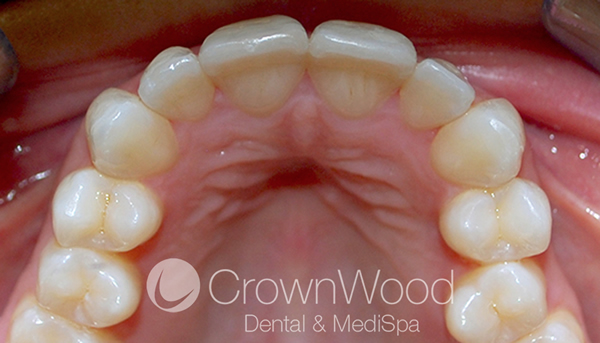 Problem:
Upper and lower crowding and crooked, chipped teeth.
Treatment time:
2 years with Invisalign Full, bonding and teeth whitening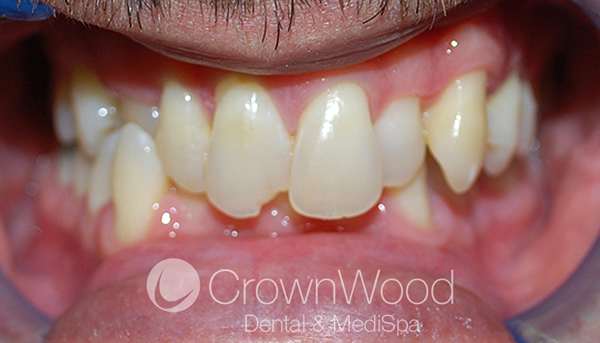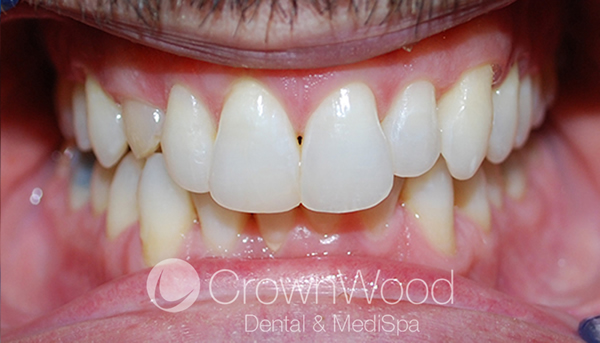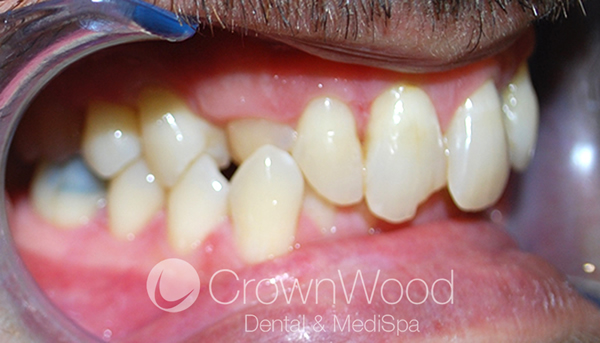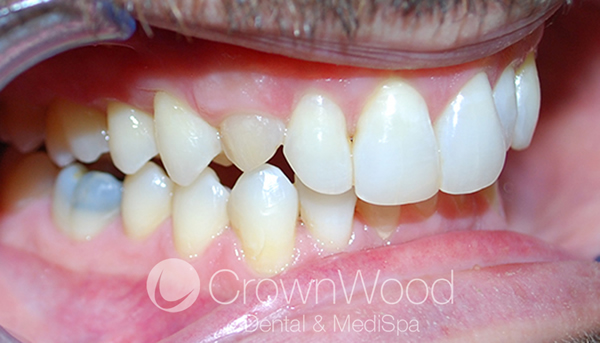 Dentist Referrals
Our Referral Brochure and Form are available to other dentists wishing to refer a patient to one of our specialists.
Downloads