Referring a patient for Oral Surgery in Bracknell, Berkshire
Patients can be self referred or referred to us from their own dentist but only on a private basis.
At CrownWood Dental, we welcome referrals for patients that require Oral Surgery such as a tooth extraction. We are proud to have a specialist in Oral Surgery as part of our team.
Many General Dental Practitioners will refer patients if they have impacted wisdom teeth or broken down teeth. The procedure to remove wisdom teeth that are impacted is often made difficult because they lie close to vital facial nerves and broken teeth can be very difficult to remove. The majority of straightforward oral surgery procedures are carried out under local anaesthetic or sometimes with sedation.
Refer your patients with confidence
Oral surgery referrals at CrownWood Dental are carried out by our specialist in Oral Surgery Dr Raji Ranganathan.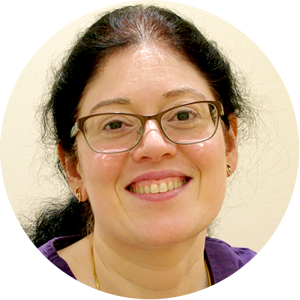 Dr Raji Ranganathan - BDS, MDS DNB, MOMS RCPS, MFDS RCS
Specialist in Oral Surgery (Locum Consultant in Oral Surgery)
GDC Registration 100849
Raji qualified as a dentist in 1996 and is a Registered Specialist with the GDC in Oral Surgery. She completed her Masters in Oral Surgery in 2001. She was awarded the Diplomate in National Boards in Oral Surgery & Maxillofacial Surgery by the Directorate of Health, New Delhi in 2003. Raji is also an examiner for Postgraduate Diploma conducted by Royal College of Surgeons.
Providing specialist oral surgery services in practices throughout the South East, Raji specialises in the sympathetic treatment of nervous patients who find her very considerate and very gentle. As a Locum Consultant in Oral Surgery at Royal South Hants Hospital, Southampton, Raji does procedures under both Oral and IV Sedation for nervous and medically compromised patients.
Her diverse experience also includes complex patient management in Primary Care hospitals as well as chairside teaching at King's College, London.
Raji's approach to providing the very best patient care is to listen and discuss any issues with patients before treatment is carried out, making sure patients are relaxed.
Special Interests
Oral Surgery
Maxillofacial Surgery
IV Sedation for nervous & phobic patients
Memberships & Qualifications
Registered Specialist with General Dental Council (GDC) in Oral Surgery
Royal College of Physicians & Surgeons of Glasgow in Oral & Maxillofacial Surgery
Faculty of Dental Surgery awarded by the Royal College of Surgeons, England
How to refer a patient for Oral Surgery
If you have a patient who requires Oral Surgery simply fill in our Online Referral Form or download our Freepost Referral Form. We also welcome walk in and self referrals please ask for Dr Raji Ranganathan.
Dentist Referrals
Our Referral Brochure and Form are available to other dentists wishing to refer a patient to one of our specialists.
Downloads