Periodontal referrals at CrownWood Dental
Patients can be self referred or referred to us from their own dentist but only on a private basis.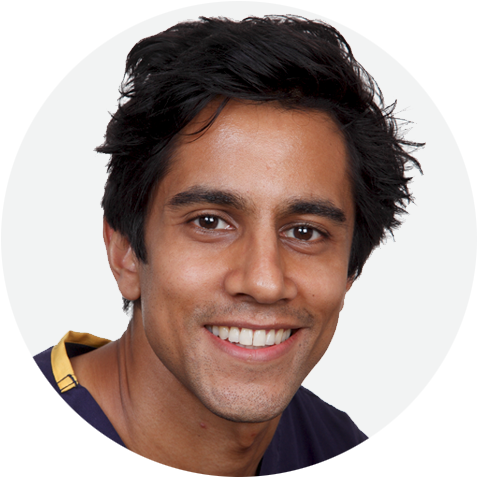 Periodontal referrals at CrownWood Dental are carried out by Dr Raman Bhardwaj.
Specialist in Periodontics
BDS (Bris), MFDS RCS (Eng), MClinDent (perio), MPerio RCS (Ed)
GDC Registration 85724
Raman graduated from Bristol Dental School in 2005 and after completing his vocational training he worked as a Senior House Officer in periodontics, restorative dentistry and oral surgery at various institutions including Bart's and the London School of Medicine and Dentistry and Birmingham Dental Hospital.
Throughout this time Raman completed the Royal College of Surgeons examinations to gain the Membership of the Faculty of Dental Surgeons qualification.
In 2013 Raman completed the 4-year Specialist Training Programme in Periodontics at King's College, London. This led to the award of the Master of Clinical Dentistry (Periodontics) qualification and Membership in Periodontics at the Royal College of Surgeons, Edinburgh.
Periodontics is one of our specialities at CrownWood Dental.
Periodontics is the branch of dentistry concerned with the health of the gums and the bone surrounding the teeth. Periodontal diseases are caused by bacteria which build up around the teeth and under the gums and result in gum inflammation, bone loss and eventually loss of teeth.

Most cases of gum disease are treated by cleaning underneath the gums using local anaesthetic. This treatment is typically carried out over 2-3 visits over a period of around a month. Surgical treatment is sometimes required for the most severe cases. In certain situations it is possible to grow back the damaged periodontal tissues (regeneration).

Surgery can also be carried out to improve the appearance of an uneven gum line or gummy smile (crown-lengthening), to treat gum recession/shrinkage (mucogingival surgery) and to allow replacement of lost teeth with dental implants.
Referring a Patient
If you have a patient who needs Periodontal treatment, please download our Freepost Referral Form. We also welcome walk in and self referrals please ask for Dr Raman Bhardwaj.
Treatment Examples (Before and After Images)
Crown Lengthening

Gum Graft

Gingival Veneer

Treatment of Gum Disease

Coverage of Recession

Coverage of Recession

Bone Regeneration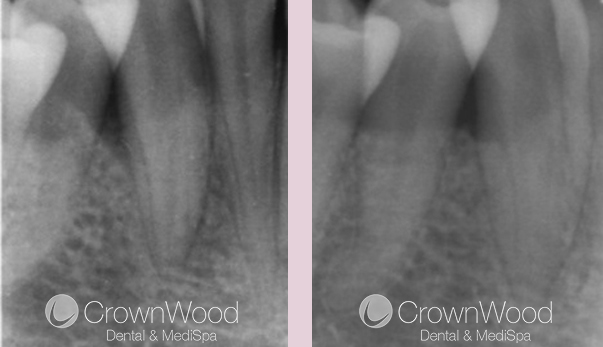 Bone Regeneration