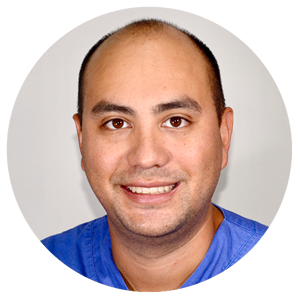 Dr Emanuele Clozza - DDS (Italy), DMD, Cert. Perio (USA)
Special interest in Dental Implants
GDC Registration 253700
Dr Emanuele Clozza was born in Italy and studied at the University of Trieste, where he earned a Doctor of Dental Surgery qualification. He then moved to the United States to continue his post-graduate education at the prestigious New York University, where he completed a one-year International Dentists in Comprehensive Dentistry Advanced Programme and a three-year Periodontics Advanced Education Programme.
He has presented at international dental conferences and has been published in more than 20 articles for peer-reviewed dental journals. He also served for twelve journals as a scientific reviewer. His primary areas of interest are the All-on-4 or "Teeth in a Day" treatments, dental implants in the aesthetic zone, gum grafting and bone regeneration. He has placed and restored more than 11,000 implants. His patients included celebrities, TV presenters, sports personalities and overseas visitors.
Special Interests
Dental Implants
Teeth in a Day Implants
All-on-4 Implants
Aesthetic zone Implants
Gum Grafting
Bone Regeneration
Memberships & Qualifications
International Dentists in Comprehensive Dentistry Advanced Programme
Periodontics Advanced Education Programme
Scientific Reviewer for twelve journals
Over 20 articles published in dental journals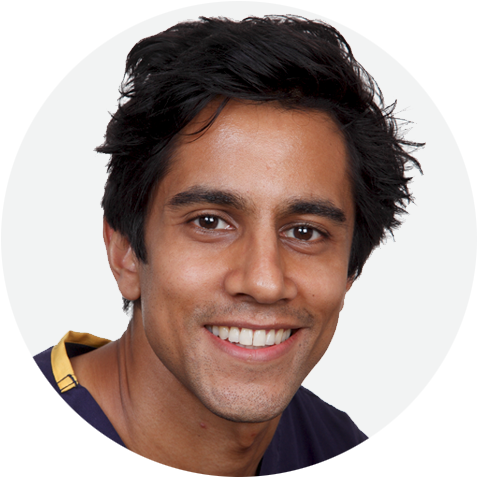 Dr Raman Bhardwaj - BDS (Bris), MFDS RCS (Eng), MClinDent (Perio), MPerio RCS (Ed)
Specialist in Periodonticts, Special Interest in Implantology
GDC Registration 85724
Raman graduated from Bristol Dental School in 2005. After completing his vocational training, he worked as a Senior House Officer in Oral Surgery, Restorative Dentistry and Periodontics at various institutions including Bart's and the London School of Medicine & Dentistry and Birmingham Dental Hospital.
As a Specialist in Periodontics, Raman's treatments include the non-surgical and surgical management of gum disease, mucogingival surgery for treatment of gum recession, crown lengthening surgery, periodontal regeneration, the placement of dental implants and treatment of implant complications.
Raman has a very calm and patient manner and listens to patients' concerns, ensuring they are fully informed of the treatment plan and their options.
In his spare time, Raman loves to travel and enjoys climbing mountains.
Special Interests
Periodontics
Mucogingival Surgery (correcting the effects of gum recession)
Crown Lengthening Surgery
Dental Implants
Memberships & Qualifications
GDC Registered Specialist in Periodontics
Master of Clinical Dentistry in Periodontics (following 4 years specialist training at King's College, London)
Membership in Periodontics at the Royal College of Surgeons (Edinburgh)
Faculty of Dental Surgery awarded by the Royal College of Surgeons, England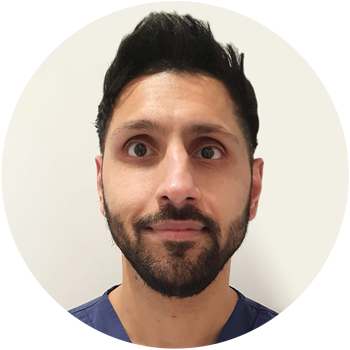 Dr Aman Ruprah - BDS, MFDS RCS (Edin)
Dental Implants, Facial Aesthetics & IV Sedation
GDC Registration 114776
Aman qualified from Guy's, King's & St Thomas' Dental Institute in 2008. He is committed to postgraduate education and has completed all the examinations required to become a member of the Faculty of Dental Surgeons (MFDS).
He applies his skills across a wide range of treatments and has special interests in aesthetic advancement procedures and facial aesthetics for wrinkles and frown lines. Aman is adept at providing an extensive range of non-surgical facial aesthetic procedures.
To further his special interest in treating anxious patients, Aman had formal training from SAAD. He uses IV Sedation for dental-phobic patients and always receives excellent feedback. Aman is happy to offer his clinical services to both your patients and clinical staff.
Away from the practice, Aman is a keen motorcyclist and enjoys playing snooker and going to the gym.
Special Interests
Dental Implants
Restorative Dentistry
Facial Aesthetics
IV Sedation for nervous & phobic patients
Memberships & Qualifications
British Society of Restorative Dentistry
British Society of Occlusal Studies
Society for the Advancement of Anaesthesia i n Dentistry (SAAD)
Certificate in Implantology (1 year course) from Tipton Dental Training Academy, London
To find out more about booking a consultation with one of our implant dentists, please contact Lisa, our Patient Care Co-ordinator, on 01344 300 417 or 07765 333 768 or email pc@crownwooddental.co.uk