Referring a patient for IV Sedation in Bracknell, Berkshire
Patients can be self referred or referred to us from their own dentist but only on a private basis.
At CrownWood Dental, we welcome referrals for patients that are nervous or anxious about visiting the dentist and require IV Sedation. We have put together a fantastic team of experts that are especially sympathetic about these feelings so you can rest assured your patient is in safe hands.
We accept IV sedation referrals for phobic or seriously nervous patients and for patients undertaking more complex treatments that involve surgery, such as dental implants or the more lengthy sessions of treatment as can be the case with root canal Treatment for example.
By referring your patient to CrownWood Dental you are giving them access to a team of dentists, both specialist and consultant, who are experienced with nervous patients. Dr Raji Ranganathan, Dr Aman Ruprah, Dr Pavan Gogna and Dr Chi Yuen-Wong can all assist with sedation techniques to make your experience more pleasant.
With sedation, your patient will become drowsy and unaware of any treatment, but will still able to co-operate with the dentist. The effects of the sedative will take some time to wear off, we will tell your patient how long the drugs will take to clear from there body however they will not be able to drink alcohol, drive or work machinery during this time.
Refer your patients with confidence
IV sedation referrals are carried out by the CrownWood Dental sedation team made up of Dr Raji Ranganathan, Dr Aman Ruprah, Dr Pavan Gogna and Dr Chi-Yuen Wong.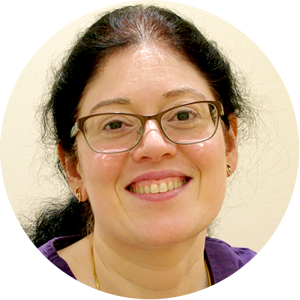 Dr Raji Ranganathan - BDS, MDS DNB, MOMS RCPS, MFDS RCS
Specialist in Oral Surgery (Locum Consultant in Oral Surgery)
GDC Registration 100849
Raji qualified as a dentist in 1996 and is a Registered Specialist with the GDC in Oral Surgery. She completed her Masters in Oral Surgery in 2001. She was awarded the Diplomate in National Boards in Oral Surgery & Maxillofacial Surgery by the Directorate of Health, New Delhi in 2003. Raji is also an examiner for Postgraduate Diploma conducted by Royal College of Surgeons.
Providing specialist oral surgery services in practices throughout the South East, Raji specialises in the sympathetic treatment of nervous patients who find her very considerate and very gentle. As a Locum Consultant in Oral Surgery at Royal South Hants Hospital, Southampton, Raji does procedures under both Oral and IV Sedation for nervous and medically compromised patients.
Her diverse experience also includes complex patient management in Primary Care hospitals as well as chairside teaching at King's College, London.
Raji's approach to providing the very best patient care is to listen and discuss any issues with patients before treatment is carried out, making sure patients are relaxed.
Special Interests
Oral Surgery
Maxillofacial Surgery
IV Sedation for nervous & phobic patients
Memberships & Qualifications
Registered Specialist with General Dental Council (GDC) in Oral Surgery
Royal College of Physicians & Surgeons of Glasgow in Oral & Maxillofacial Surgery
Faculty of Dental Surgery awarded by the Royal College of Surgeons, England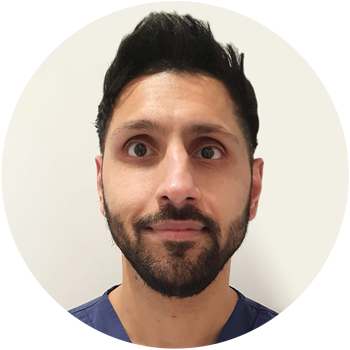 Dr Aman Ruprah - BDS, MFDS RCS (Edin)
Dental Implants, Facial Aesthetics & IV Sedation
GDC Registration 114776
Aman qualified from Guy's, King's & St Thomas' Dental Institute in 2008. He is committed to postgraduate education and has completed all the examinations required to become a member of the Faculty of Dental Surgeons (MFDS).
He applies his skills across a wide range of treatments and has special interests in aesthetic advancement procedures and facial aesthetics for wrinkles and frown lines. Aman is adept at providing an extensive range of non-surgical facial aesthetic procedures using renowned and safe products such as Azzalure® and Restylane®.
To further his special interest in treating anxious patients, Aman had formal training from SAAD. He uses IV Sedation and Oral Sedation as a combination for needle-phobic patients and always receives excellent feedback from patients. Aman is happy to offer his clinical services to both your patients and clinical staff.
Away from the practice, Aman is a keen motorcyclist and enjoys playing snooker and going to the gym.
Special Interests
Dental Implants
Restorative Dentistry
Facial Aesthetics
IV Sedation for nervous & phobic patients
Memberships & Qualifications
British Society of Restorative Dentistry
British Society of Occlusal Studies
Society for the Advancement of Anaesthesia i n Dentistry (SAAD)
Certificate in Implantology (1 year course) from Tipton Dental Training Academy, London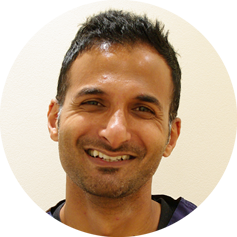 Dr Pavan Gogna - BDS Hons (KCL), MJDF RCS (Lond), Dip Endo (UCL)
Special Interest in Endodontics
GDC Registration 82478
Pavan qualified as a dentist in 2003 from Guy's Hospital with Honours, which then allowed him to complete his vocational training in Chingford under the watchful eye of Dr Raj Gogna (no relation), who is a leading Specialist in Prosthodontics.
Following completion of his VT year, Pavan attended numerous courses and developed a keen, special interest in Root Canal Treatment (Endodontics). He has been accepting referrals for over 8 years. He particularly enjoys performing Root Canal Treatment because it is so detailed and because it means he can help save patients' teeth. He uses state-of-the-art technology and equipment to include a dental operating microscope, the latest filling techniques and sedation for anxious patients.
Pavan's approach is that no case is considered too small and he is always on hand to speak to any dentist considering referring and to offer any helpful advice to them. Pavan also welcomes referring dentists to accompany their patients if they have a special interest in their case. In his spare time, Pavan loves playing a variety of sports, especially football. Socialising with friends and family is very important too, and Pavan also enjoys reading.
Special Interests
Endodontics (Root Canal Therapy)
Restorative Dentistry
IV Sedation for nervous & phobic patients
Memberships & Qualifications
Diploma in Postgraduate Endodontics at Eastman Dental Institute, London
Membership of the Joint Dental Faculties at Royal College of Surgeons
Postgraduate Diploma Endodontics at University College London (UCL)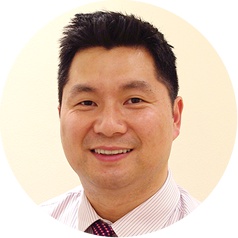 Dr Chi-Yuen Wong - BDS (Lond)
Dental Implants, IV Sedation & Orthodontics (Invisalign)
GDC Registration 74689
Chi is the Principal at CrownWood Dental. He is passionate about providing all patients with first class treatments and customer service.
In addition to his skills as a Restorative and Cosmetic Dentist, Chi has a special interest in the whole area of Prosthodontics and in providing permanent solutions to missing or damaged teeth. He offers premium dental implants using the Straumann system.
Providing expert teeth straightening, Chi has built an excellent reputation for providing invisible braces and offers Invisalign Full, Invisalign Lite, Invisalign i7 and Invisalign Teen. As a highly experienced Invisalign practitioner, Chi was recently awarded with the Gold Invisalign Provider status.
In his spare time, Chi enjoys spending time with his family, travelling, scuba diving and watching football, especially if his team Liverpool are playing.
Special Interests
Dental Implants
Invisalign
Restorative Dentistry
IV Sedation for nervous & phobic patients
Memberships & Qualifications
Certificate in Implantology (1 year course) from Tipton Dental Training Academy, London
Accelerator in Practical Implantology (Training Camp for Oral Implantology, Berlin)
Invisalign Gold Provider
Society for the Advancement of Anaesthesia in Dentistry (SAAD)
How to refer a patient for IV sedation
If you have a patient who requires IV sedation simply fill in our Online Referral Form or download our Freepost Referral Form. We also welcome walk in and self referrals please ask for a member of the IV sedation referrals team.
Dentist Referrals
Our Referral Brochure and Form are available to other dentists wishing to refer a patient to one of our specialists.
Downloads