Dentist Near You!
Best dentist in Bracknell, Berkshire
If you're looking for a high-quality dentists' practice nearby, look no further than CrownWood Dental. We treat people from all across Berkshire and beyond, with patients coming to us from everywhere from Reading to Guildford.
We are extremely proud to now have over 440 5* reviews on Google my Business.
Nestled in the south east corner of Berkshire, our Bracknell practice offers the highest quality general and specialist dental care from a team of highly-trained and caring professionals.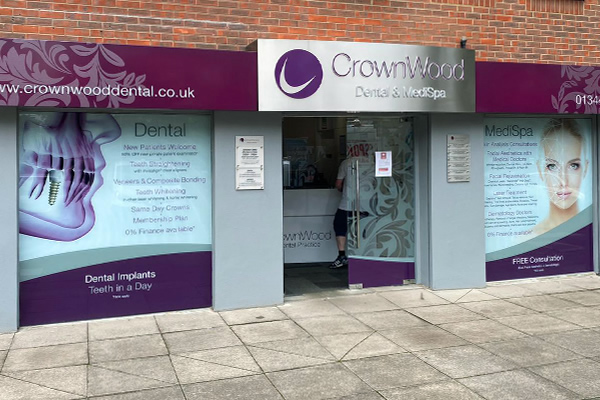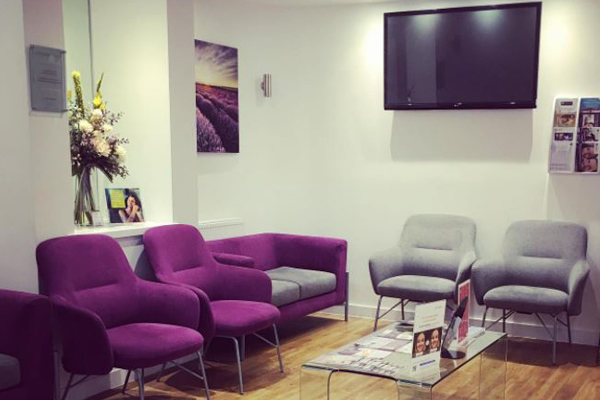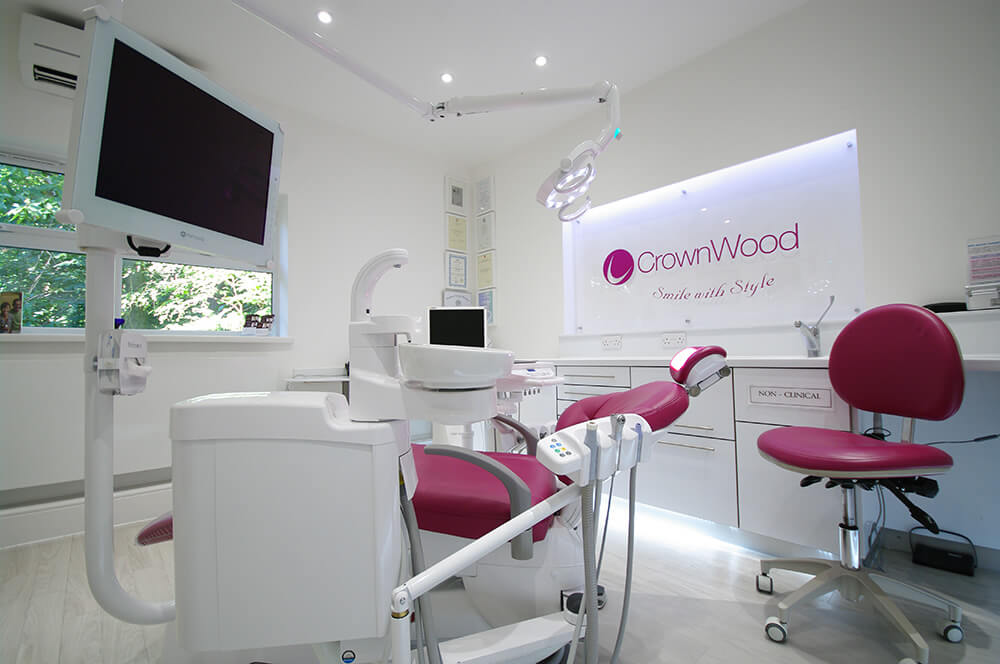 How do I find a dentist near me?
Finding the right dentist for you is not always easy. We understand that you will have your own personal views on what the most important deciding points are to you.
Whether it's distance, price, patient care, or the various specialisms and treatments offered by the surgery, you want to find a dentist that best suits your needs.
CrownWood Dental in Berkshire offers a wide variety of treatments, from general dentistry like check-ups and extractions, to cosmetic procedures including teeth whitening and dental implants, and even facial rejuvenation and laser treatments at our MediSpa.
Our dental team are all highly qualified, with a deep knowledge and understanding of their chosen areas of dentistry.
It is always extremely important to choose a dentist based on their skills and specialities, rather than simply choosing the practice closest to your home.
Patients coming from nearby towns
If you're looking for a dentist near you, CrownWood Dental is easily accessible by both car and public transport from a number of different nearby towns and cities.
Our closest rail stations are Bracknell and Martins Heron. Bracknell Railway Station is located just moments away from Bracknell Bus Station. From here, you can get either the 171 or the Lion 4 bus, which will bring you to the Crownwood Shops stop beside our surgery in less than fifteen minutes; meaning you can always get to your appointments on time.
We are also just a twenty five minute walk away from Martins Heron Railway Station, through Savernake Park and past the Crown Wood Community Centre.
Patients arriving by car also enjoy a short journey, as CrownWood Dental is only a five minute away from Bracknell Town Centre, 2.4 miles to the south. Our surgery is based opposite the Bracknell Hilton Hotel and Sainsbury's, just off Bagshot road towards the M3. Simply turn left on the roundabout beside the Hilton Hotel onto Opladen Way.
Those coming to visit our practice from Wokingham can find us by driving along the A329, then switching onto the A322. We are also only a twenty five minute drive away from Reading, Slough and Maidenhead, and just thirty five minutes north west of Guildford.
10 Crown Row, Bracknell, Berkshire, RG12 0TH
Ample FREE parking available
CrownWood Dental in Berkshire
We are located in the south east corner of Bracknell, sitting between Duncan Yeardly Estate Agents and the Crown Wood pub.
At CrownWood Dental we provide free all-day parking on site for our patients, and also offer an easily accessible, wheelchair friendly environment for our patients both in and outside our surgery. If you have any special access requirements, please call us in advance to ensure we are able to meet them in time for your appointment.
If you are looking for a dentist in Berkshire, simply fill in your post code below to get directions to CrownWood Dental in Bracknell. Our well-qualified and experienced dental team always strive to provide the highest quality of dental treatments and patient care.
Book your appointment with the best dentist in Bracknell
To make an appointment with our highly skilled team of dental professionals and specialist dentists, simply call CrownWood Dental on 01344 300 417 today.