Teeth Whitening in Bracknell
If you're looking for the best quick and affordable teeth whitening near you in Bracknell that gives stunning and long lasting results, our expert cosmetic dentists can help.
Benefit from the expertise of our highly rated and experienced teeth whitening team in Bracknell, led by our principal dentist Dr. Chi-Yuen Wong (GDC No: 74689). Dr. Wong has over 21 years extensive dentistry experience and has helped improve the smiles for hundreds of Berkshire residents.
Teeth whitening should only be performed by a dentist or regulated dental professional, such as a dental hygienist or dental therapist, on the prescription of a dentist. At CrownWood Dental, all clinical options are explained to our patients before we start a teeth whitening treatment.
Teeth whitening is a safe, non-evasive, clinical alternative to Porcelain Veneers and Dental Crowns, offering a complete smile makeover.
Home Teeth Whitening Kit
Over time, teeth become stained by food and drink. Smoking further stains teeth, resulting in the natural white shade becoming darkened.
Teeth whitening is a successful and simple method of lightening the colour of your teeth. A custom made mouth tray is created.
A whitening gel is placed in the tray which is worn while you sleep, or for short periods during the day.
Results are normally seen over a 2-week period.

Zoom chairside whitening. Same day. Whitens up to 6 shades.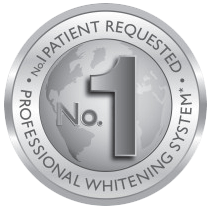 If you're looking for the best same day teeth whitening, the Philips Zoom Chairside procedure delivers truly stunning results and only takes around 2 hours. To give dramatic whitening improvements an added pH booster application is applied to the teeth before the whitening gel.
The chairside treatment is then used in conjunction with Zoom DayWhite or NiteWhite for patients to continue whitening at home.
For those who like the convenience of whitening while they sleep, there is NiteWhite; for patients who prefer a shorter wear-time we would recommend our DayWhite Take-Home treatment.
Teeth whitening prices
To help ensure these treatments as affordable as possible, we ensure our teeth whitening prices are extremely competitive when compared to other expert teeth whitening dentists in or near Bracknell.
| Procedure | Private | Membership |
| --- | --- | --- |
| Professional 'At Home' Whitening (includes top up kit) | £320 | £280 |
| 'In Surgery' Laser Whitening (for an instant result) | £550 | £495 |
| Combination Laser and Home Whitening | £750 | £695 |
Teeth Whitening Review via Google
"I recently had Treatment done by Dr.Amardeep Johal which consisted of laser teeth whitening and bonding of my teeth and i have to say that his expertise in this field is beyond imaginable i am very pleased with the treatment that was carried out on my teeth and will advise that you go to him if you need any treatment done.

Also i have been to dentist around Berkshire to get treatment done before but their is no one like Dr.Amardeep Johal when it comes to this profession if i could give 10 stars i would."

Patient Teeth Whitening Testimonials