Zoom chairside whitening. Same day. Whitens up to 6 shades.

If you're looking for the best same day teeth whitening, the Philips Zoom Chairside procedure delivers truly stunning results and only takes around 2 hours. To give dramatic whitening improvements an added pH booster application is applied to the teeth before the whitening gel.
The chairside treatment is then used in conjunction with Zoom DayWhite or NiteWhite for patients to continue whitening at home.
For those who like the convenience of whitening while they sleep, there is NiteWhite; for patients who prefer a shorter wear-time we would recommend our DayWhite Take-Home treatment.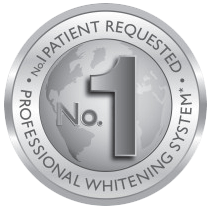 Home teeth whitening
Over time, teeth become stained by food and drink. Smoking further stains teeth, resulting in the natural white shade becoming darkened.
Teeth whitening is a successful and simple method of lightening the colour of your teeth. A custom made mouth tray is created.
A whitening gel is placed in the tray which is worn while you sleep, or for short periods during the day.
Results are normally seen over a 2-week period.
At CrownWood Dental we use Enlighten and Boutique home whitening systems.
Enlighten home whitening

Enlighten has established itself as a premier choice for teeth whitening since it was first introduced in 2001. It's incredible results and long-lasting effects have made this system especially popular among dentists and patients alike.
The Enlighten system guarantees to whiten teeth to a B1 shade, the whitest available on the tooth shade guide used in dental practices, so it's no surprise that Enlighten is the go-to for achieving beautiful smiles.
How does it work?
The active ingredient in the whitening gel penetrates the dental enamel, effectively breaking down discolouration through chemical oxidation. It takes 4 weeks from start to finish to achieve the "Enlightened Smile".
Boutique home whitening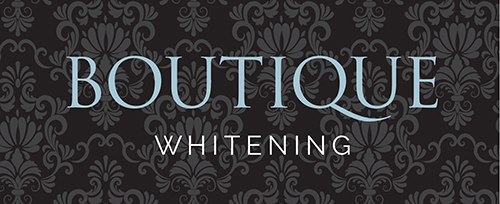 Boutique Whitening is a highly effective and safe approach for enhancing your smile. With Boutique Whitening you will start to see results within a week to 10 days. Unlike the Enlighten system, however, Boutique Whitening gives no guarantee on what shade can be achieved.
How does it work?
Our Boutique Whitening treatment includes a By Night-Whitening Kit that comes with 16% carbamide peroxide and potassium nitrate, which should be inserted into the trays for a minimum of 4 hours. Simply fill the trays and put them in before going to bed.
This way you'll save yourself from the hassle of wearing the trays during the day. The pH neutral gel works effectively while you enjoy your sleep.