Dental Veneers in Bracknell, Berkshire
Benefit from affordable, long lasting and stunning dental veneers in Berkshire at our highly rated state-of-the-art Bracknell cosmetic dentistry clinic.
With over 21 years extensive experience, our veeners team is led by principal dentist Dr. Chi-Yuen Wong (GDC No: 74689). Dr. Wong has helped improve the smiles for hundreds of Berkshire residents and ensures that all patients receive first class treatment and customer service.
If your front teeth are stained, chipped, or malaligned, veneers can be used to provide a natural appearance with minimum tooth adjustment.
A veneer is a facing on the front of your teeth; usually your top teeth. It is similar to a false finger nail. Veneers are made out of Porcelain and is most often used to improve the appearance of your teeth.
At CrownWood Dental, all clinical options are explained to our patients before we recommend Porcelain Veneers.
Porcelain veneers patient testimonial
Why porcelain veneers?
Porcelain veneers make teeth look natural and healthy. They are very thin, and are held in place by a special strong bond similar to super glue. Porcelain veneers require very little preparation and can improve the colour, shape and position of your teeth.
A precise shade of Porcelain can be chosen to improve a single discoloured or stained tooth, or to lighten front teeth (usually the upper ones) generally.
How much do dental veneers cost?
To help keep this treatment as affordable as possible we ensure our veneer prices are extremely competitive compared to other expert veneer dentists in Bracknell, Berkshire.
For all our latest prices and special offers, please see our fees page.
How do porcelain veneers work?
Click to watch the video below to help understand the process.
Other applications of veneers
Veneers can also be used to close small gaps, when orthodontics (braces) are not suitable.
If one tooth is slightly out of position, a veneer can sometimes be fitted to bring it into line with the others.
Porcelain veneers before & after
Use the slider to see the before and after result of having veneers fitted.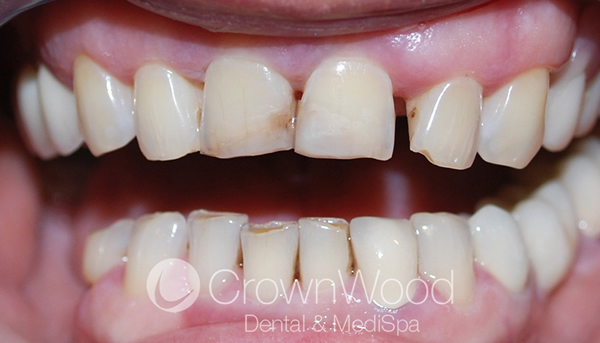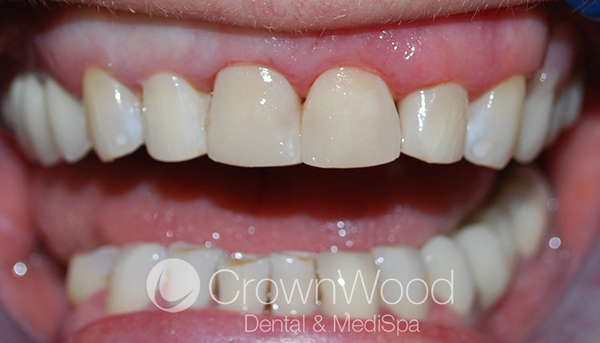 Mini smile makeover: Top front 4 teeth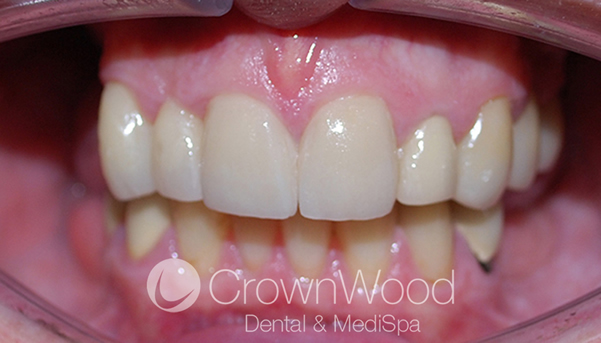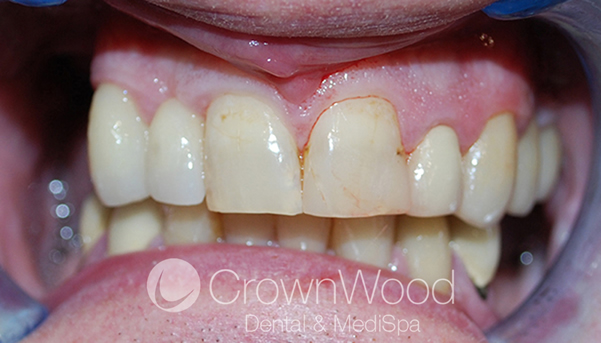 Mini smile makeover: Top front 2 teeth
"My whole outlook has changed with my fantastic new smile where for the first time I feel confident smiling in photographs."
Mrs P Notarbartolo