Celluma Pro LED Light Therapy in the UK
At CrownWood MediSpa we are proud to offer our patients the Award Winning Celluma Pro LED therapy with NASA researched technology.
Treats skin, muscle, joint & pain conditions
Proven NASA researched technology
Whole body wellness system
Use anywhere on the body
Unique patented design
Call 01344 482 882 and book a consultation with our highly trained aesthetician & MediSpa therapist Alice.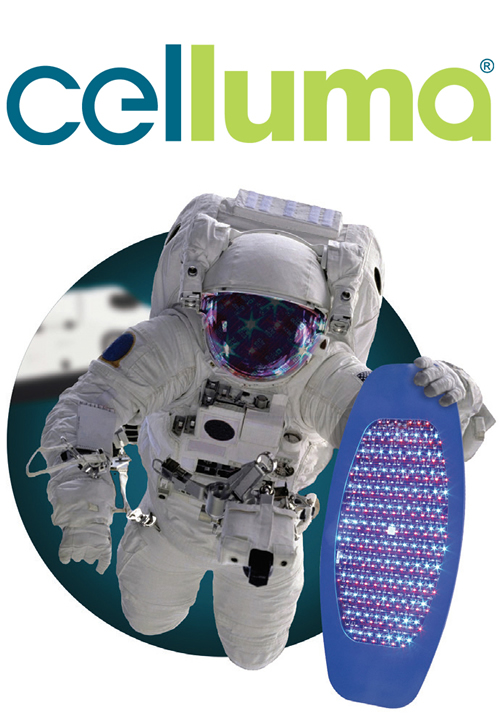 Safe. Proven. Effective.
Celluma Light Therapy has been shown to effectively treat a wide variety of skin and musculoskeletal conditions. Celluma is FDA-cleared for wrinkles and acne as well as arthritic pain, muscle and joint pain, and muscle and joint stiffness. In addition, Celluma has clearances for muscle tissue tension and spasm, and is proven to decrease inflammation and increase micro-circulation.
Celluma is FDA-cleared to treat the following conditions:
Acne
Wrinkles
Facial rejuvenation
Muscle tissue tension
Decrease inflammation
Increase micro-circulation
See the results for yourself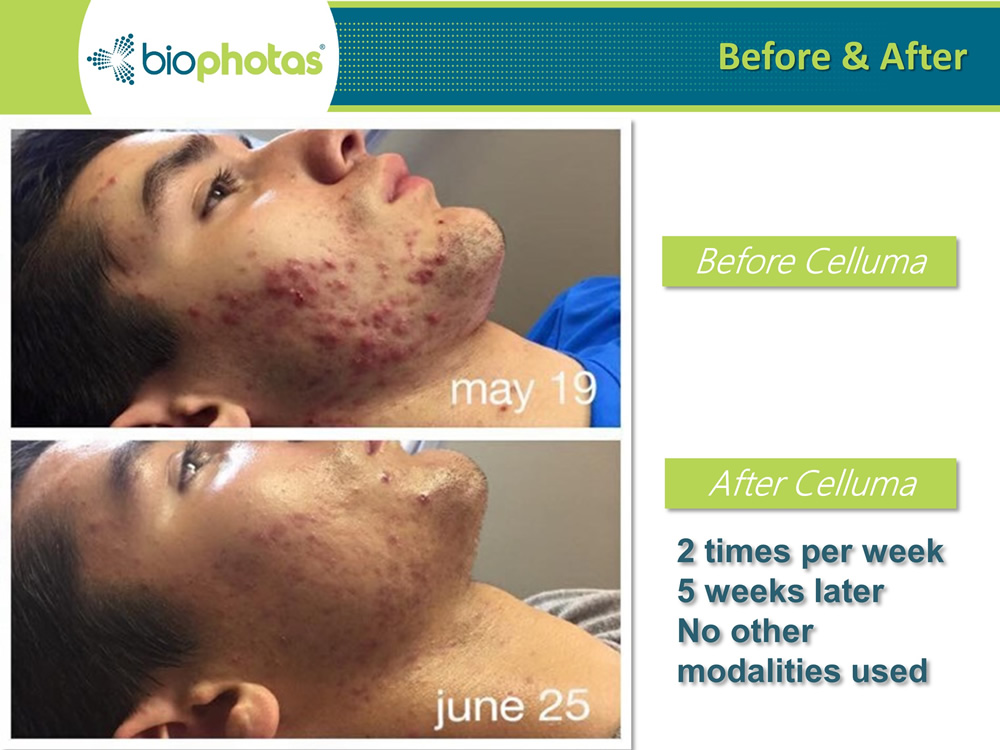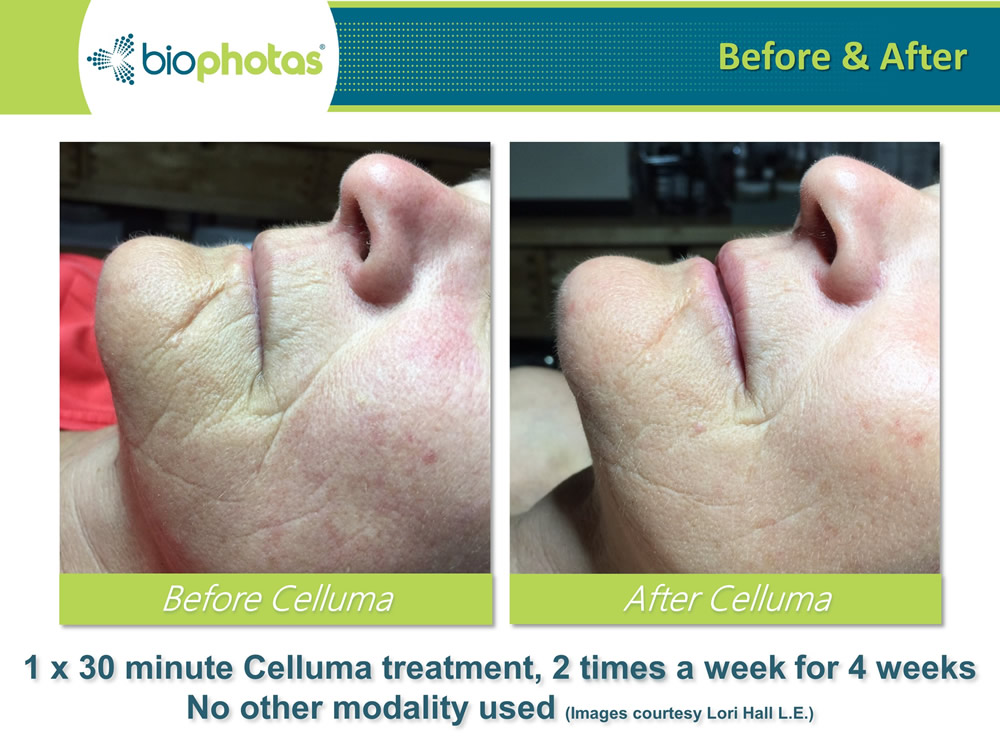 Treatment Summary
Treatment Time


15 - 30 minutes sessions

Back To Work


Immediately estimated

Anaesthetic


None

Recovery Time


Immediately estimated

Sessions Recommended


Course of 6 -12 treatments*

Period of Sensitivity


Up to 48 hours estimated

Optimum Results


Will see results after first session, best results after full course*

Potential Side Effects


Redness, skin irritation, swelling*

Length of Results


Up to 1 year*
*Dependant on skin condition, Results may vary from person to person.
What is Low-Level Light Therapy?
Originally researched and developed by NASA, low-level light therapy, also known as photo-biostimulation, is the application of light energy to the body to obtain therapeutic benefits.
It produces a natural photobiochemical reaction similar to the process of plant photosynthesis, and has a wide range of beneficial applications across many medical fields, including the treatment of skin, muscle, joint and pain conditions.
How does Light Therapy work?
Using advanced LED technology the Celluma Pro combines 3 wavelengths – blue, red and infrared. These transmit in a safe, UV-free, low level light energy, which can be adjusted or tailored in order to treat a broad range of skin conditions: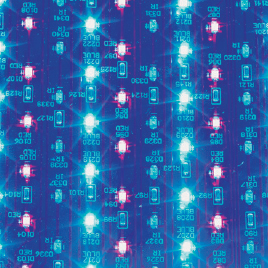 Blue light
This penetrates through the epidermis and is known to kill the bacteria which actually cause acne and inflammations (P. Acnes). This helps to treat the source of acne for clearer skin.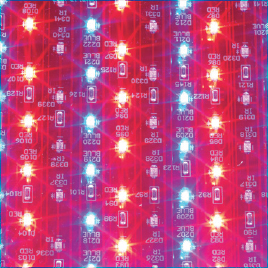 Red light
This reaches into the dermal layer where it works to stimulate collagen and elastin production through photo-biostimulation of fibroblasts. This helps to improve the skin's tone, quality, clarity, and texture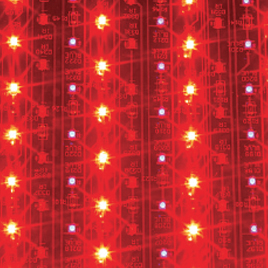 Near-infrared
This penetrates to the deepest layers of the skin, where it works to boost microcirculation and accelerate tissue repair and cell renewal. It also helps to decrease inflammation.
Celluma Pro - A short overview
Frequently Asked Questions
The Celluma LED technology helps cells regenerate. This increases the production of collagen & elastin in the skin, improving the appearance of lines and wrinkles.

The blue light on the Celluma Pro works to kill the bacteria which cause acne within the skin. The LED therapy also works to decrease inflammation, encourage healing and boost circulation in the area.

At CrownWood MediSpa we offer our patients a choice of 15 or 30 minute sessions. For the best results we recommend a course of treatment over a period of time.

Results are not instant, as the treatment stimulates your skin's own recovery systems. Most patients notice the difference after two sessions, however you may see an improvement after just one session.

There is little or no sensation when having the Celluma Pro treatment.

Yes, there is no reason not to go straight back to makeup. This makes it a great 'lunchtime' procedure that you can easily fit into your schedule without having to worry about 'downtime' or recovery.

A 15 minute session costs £35, a 30 minute session costs £50.

For the best results we recommend a course of treatments:
Buy 5 get 1 free (6 sessions) cost £250 for 30min sessions or £175 for 15min sessions.
Buy 9 get 3 free (12 sessions) cost £450 for 30min sessions or £315 for 15min sessions.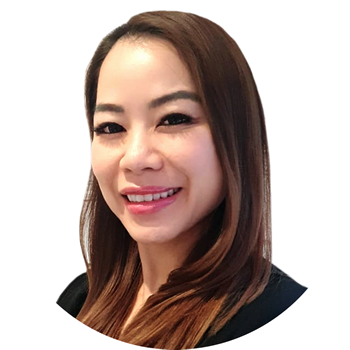 Book your Celluma consultation!
Call 01344 482 882 and book a consultation with our highly trained aesthetician & MediSpa therapist Alice.
Award Winning Celluma Light Therapy