CrownWood MediSpa Practitioners
When dealing with an industry that remains unregulated and unaccountable, pricing, and pricing alone, can often be the only universally recognised yardstick. Without question, this leads to the wrong choices being made, and only regret and disappointment being felt. Now, there's an alternative. Selecting a safe, medically qualified practitioner has never been easier. No longer must you scour review websites, or face confusing, complex and intimidating online information.
The CrownWood MediSpa is spearheaded by MediSpa Therapist Alice Hau and lead practitioner Dr Benjamin (Chun-Man) Lee.
Alice Hau - MediSpa Therapist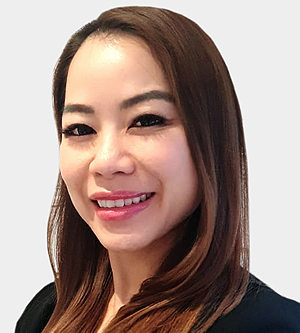 Alice Hau graduated from the prestigious University of Art London in 2002, entering the world of beauty and a career that would take her from one red-carpet, luxury health and beauty spa, to another. On her glittering CV is The Sanctuary luxury Health and Beauty Spa in Covent Garden and also MediSpa Clinics at Beauty Works West, and The Harley Street Skin Clinic in Central London.
Specialising in eyelash extensions and cosmetic and enhancement facials, and now in her second decade in the facial aesthetics industry, Alice remains as passionate today as she was when she first set foot into this exciting market.
Outside of CrownWood MediSpa, Alice cherishes spending her time with her two daughters – teaching them piano and travelling the world.
Alice recently completed 2 Barbicide® training courses and received the following certificates.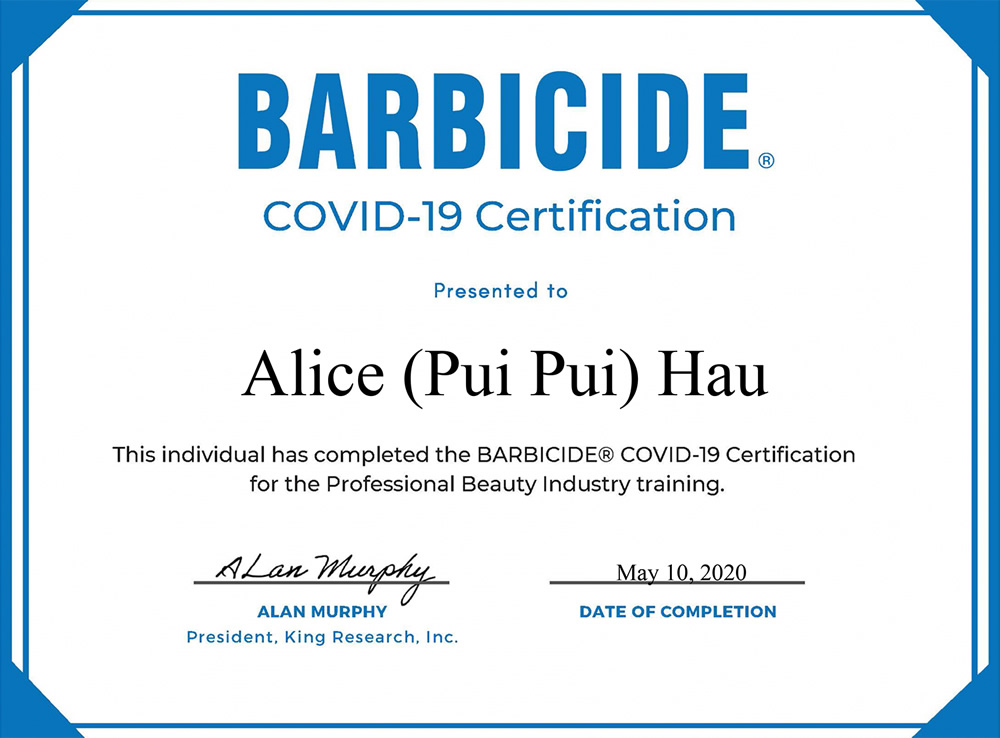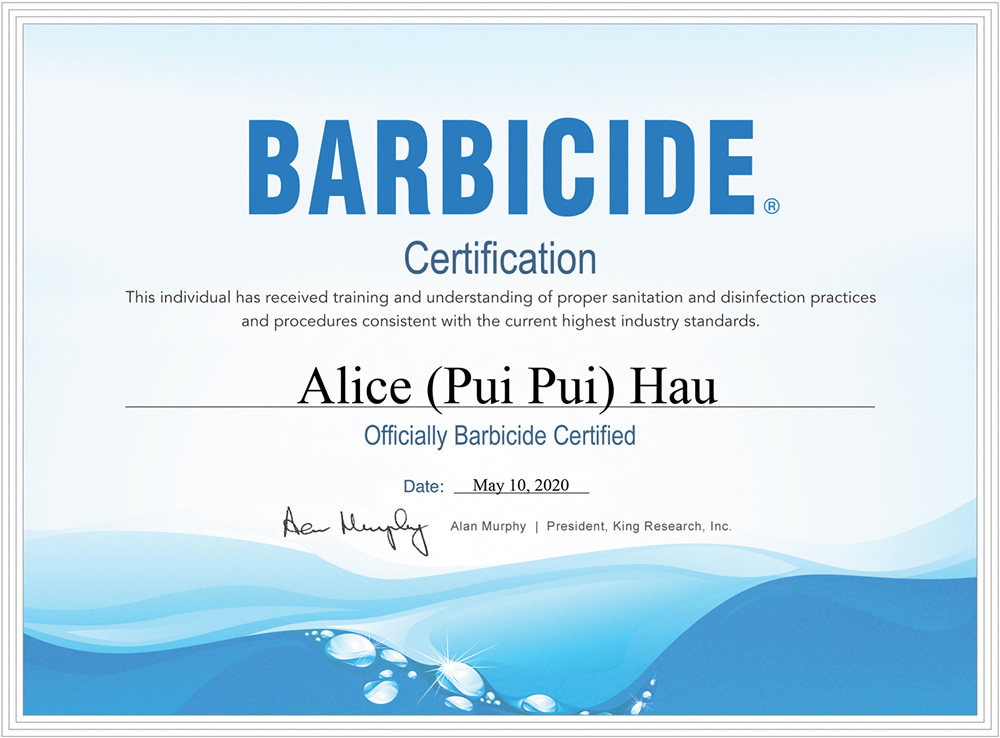 Read a review on Alice Hau and the ClearLift Laser Skin Treatment as featured in Living Magazine (2018).
"I love sharing my knowledge with our clients – helping them to achieve and maintain optimal skin health and radiance.

My role here? It's simple, really - I ensure that each and every CrownWood MediSpa patient receives the very best treatment in Health and Beauty. Anything less simply wouldn't be up to our demanding standards - something that takes exceptional customer care, professionalism and polished presentation, always".
Dr Benjamin (Chun-Man) Lee - MBBS MRCP Derm(UK) MSc.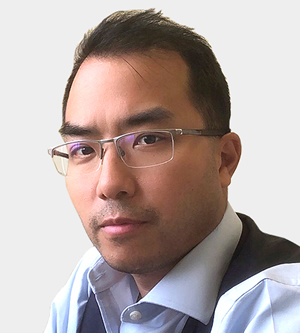 Dr Lee graduated from Barts and the London School of Medicine in 2006 and following almost a decade of vocational training in Internal Medicine, he was elected to the Membership of the Royal College of Physicians (UK).
His career progressed into the highly competitive field of Dermatology where he specialised in skin allergies for children and adults. As a full-time clinical dermatologist, Dr Lee has been awarded an honorary role by the University of Surrey, where he gives lectures and sets assessments for the Faculty of Medical Science.
As a full time NHS Speciality Doctor in Dermatology, Dr Lee has over 14 years of clinical experience in medical specialities and primary healthcare and at least 6 years in Dermatology.
Since 2016, Dr Lee has been studying a Postgraduate Master's degree in Skin Ageing & Aesthetic Medicine, taking his interest in Cosmetic Dermatology and anti-ageing therapies to a very advanced level. This has paved the way for providing patients with high quality aesthetic outcomes, whilst taking a leading role with other practitioners within the cosmetic & aesthetics industry. As a researcher of skin ageing, Dr Lee has had many articles published in highly regarded peer-reviewed journals.
In early 2018, Dr Lee was awarded a Master's degree with a Merit in Skin Ageing and Aesthetic Medicine by the University of Manchester, for his research project investigating the impact of Perceived Stress on Skin Ageing, as well as passing the Board Certifying Examination in Dermatology by the Royal College of Physicians (RCP).
"Dr Lee was able to offer me a treatment plan tailored to my skin, with expert advice about skincare and products. His holistic approach to my treatment gave me more of an insight into not only what therapies are available, but what I can do to help my skin at home. Dr Lee is consistently professional, highly knowledgable about the latest in acne treatment and goes out of his way to help his clients."
Dr Anna Fogli - Aesthetic Doctor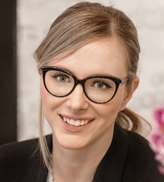 Doctor Anna is a multi-lingual, highly respected Aesthetic Doctor & Advanced Facial Sculptor.
Over the last 10 years she has been dedicated to Aesthetic Medicine, performing thousands of procedures. Doctor Anna combines her passion for science, beauty and art in her job as an Aesthetic Doctor and attracts a discerning clientele from all walks of life – including the media, fashion industry, models, actors and professionals.
Doctor Anna is dually-qualified and has a double Degree in Pharmaceutical Chemistry & Technologies as well as Medicine & Surgery. She also holds a Master's Degree in Aesthetic Medicine and Well-being from Rome, Italy. In her quest to further her knowledge for the benefit of her patients, doctor Anna is also taking another postgraduate Master of Science Degree in Facial Aesthetics in UK.
Dr Anna has a warm, beautiful nature and her aim for all her patients is to enhance individual beauty and restore and maintain youthful features in a very natural way. Her unique approach, wealth of knowledge and her 'haute couture' techniques means she is on London fashionistas' speed dial!
Doctor Anna is an international expert and a key opinion leader in Regenerative Medicine and well-known worldwide speaker. She is also a Faculty Member of IMCAS and Canadian Board of Aesthetic Medicine and an author of multiple publications and books.
Dr Victoria Jaminson BDS - Facial Aesthetics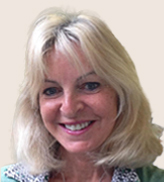 Victoria originally qualified as a Dental Surgeon at Queen's University in Belfast. She developed an interest in Orthodontics whilst practicing Paediatric dentistry at St Marks Hospital in Maidenhead, and pursued her postgraduate study through the Bristol University BUOLD course and worked as a clinical assistant in the Orthodontic Department at Wexham Park Hospital, Slough.
She has over 14 years experience in specialist orthodontic practice and is a member of the British Orthodontic Society.
Victoria has been providing asthetics and skin treatments at clinics in London and Berkshire for over 10 years. Whether you are looking for wrinkle reduction, dermal fillers, microneedling, tear trough treatment or many more, you know you'll be in expert hands with Victoria.
Dr Aman Ruprah - Dentist BDS, MFDS RCS (Edin)
GDC 114776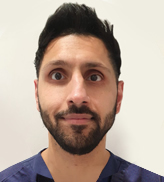 Aman qualified from Guy's, King's & St Thomas' Dental Institute. In September 2008, he joined the team here at CrownWood Dental & MediSpa. Alongside his dentistry he focused and applied his skills in facial aesthetics. He is able to offer an extensive range of non-surgical facial aesthetic procedures using well known effective and safe products such as Azzalure® & Restylane®. In addition Aman has had further extensive training in advanced facial aesthetic techniques to date.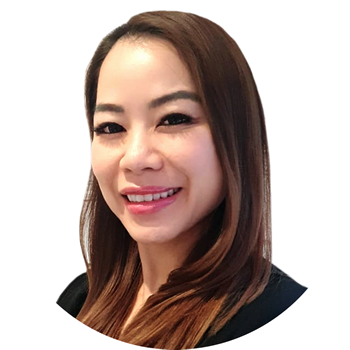 MediSpa Therapist Alice Hau
MediSpa recently featured in Living Magazine to discuss the benefits of ClearLift Laser Skin Treatments.