Botox in Bracknell, Berkshire
If you'd like effective, affordable and long lasting Botox treatment in Berkshire our state-of-the-art facial aesthetics clinic in Bracknell can help.
Our expert facial aesthetics team have over 30 years combined experience in helping patients look younger, with many skills and expertise gained from their time working at leading London and Harley Street skin clinics.
Our botox team includes dentist Dr. Aman Ruprah (GDC No. 114776) who has over 10 years dentistry experience and is fully qualified to offer our full range of non-surgical facial aesthetic procedures such as Botulinum Toxin (Botox) injections.
Skin loses its elasticity naturally as people age, making it less resistant to the formation dynamic wrinkles. At CrownWood MediSpa we use Botulinum Toxin injections to smooth out these lines and creases to leave you with a younger looking appearance.
Which areas can be treated?
The treatment targets areas that are susceptible to the aging process, including forehead creases, frown lines, crow's feet, bunny lines, vertical lip lines, depressed lip corners, pebble chin and vertical neck bands.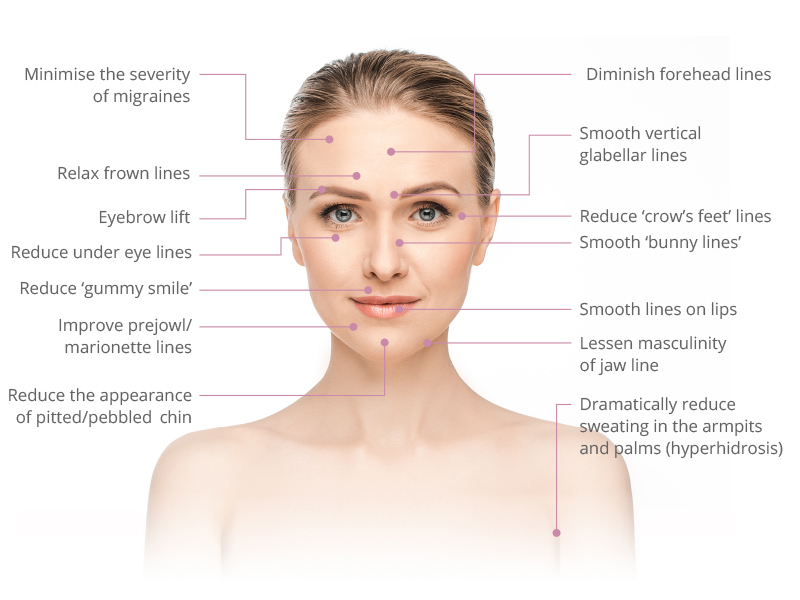 If you are concerned with by nasolabial lines around the mouth, or would like fuller lips, then we can treat these using dermal fillers.
The Treatment Process
Injecting Botulinum Toxin into the affected area temporarily paralyzes the underlying muscles responsible for wrinkling, giving the face a more relaxed and pleasant appearance. The wrinkles become smoother or disappear altogether.
At CrownWood Dental & MediSpa, you will be treated by a qualified and experienced dental practitioner who has undergone extensive additional training to qualify in prescribing Botox. We only use the highest quality, fully approved medical products, produced by worldwide, renowned manufacturers.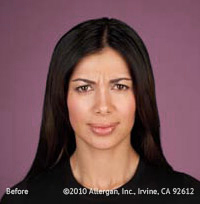 BEFORE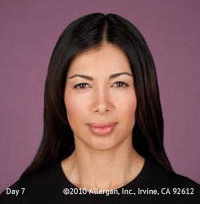 AFTER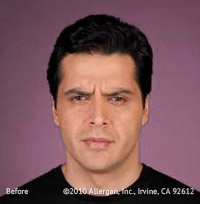 BEFORE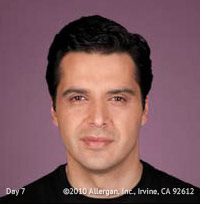 AFTER
Recovery and Effects
The initial effects of treatment become visible within 3-4 days. The maximum effect is reached in approximately 3 weeks. Your facial expression will become more relaxed but by no means mask-like. The overall result is very natural.
The effect of treatment generally lasts for 3 to 4 months. Once the effects start to decrease you can return to the practice for a repeat treatment to help maintain your new youthful look.
Botox or Azzalure?
We offer two excellent wrinkle reduction products, Botox and Azzalure. We will discuss with you the advantages of both products at your initial appointment and advise on which is likely to be the most appropriate for your individual requirements.
How much does Botox cost in Bracknell?
We aim to make our wrinkle reduction treatments as cost-effective and affordable as possible. We have therefore ensured our prices are extremely competitive compared to other wrinkle reduction experts in the Bracknell area.
The initial consultation is £35, with the treatment itself from £180 per area, with big discounts available for multiple areas.
Please visit our fees page to see all our latest prices and excellent discounts.
What to do next
To learn more about our wrinkle reduction solutions, or to book a consultation with one of our Botox experts, please call us on 01344 482 882 or contact us using the Enquiry Form below.
How does Botox work?
Click to watch
"Staff courteous and very professional, relaxing atmosphere." Ms Liz Blatchford
"Very friendly, competitive prices and an overall fantastic service" Mr Darren Choules