ClearLift Laser Skin Treatment in Bracknell, Berkshire
ClearLift™ is the latest skin remodelling and lifting skin treatment to treat age-related imperfections including wrinkles, fine lines, photodamage, uneven skin tone and skin laxity. Using a specially designed fractional Q-switched 1064 laser to achieve a deep mechanical effect focusing the energy beneath the epidermis. This creates controlled dermal wound while leaving the epidermis intact.
Winner Best Anti-Ageing Treatment 2019-2020
The wound healing process stimulates growth of new collagen as well as contracture and tightening of the tissue. It can be used anywhere on the face – including to decrease eye puffiness and dark circles – as well as to firm and treat the neck.
ClearLift is a "lunchtime procedure" (only take 20 minutes) that is NO PAIN with no downtime, no redress and is safe for all skin types.
Read a review on Alice Hau and the ClearLift Laser Skin Treatment as featured in Living Magazine (2018).
Treatment Summary
Treatment Time


20 minutes estimated

Back To Work


Immediate estimated

Anaesthetic


None

Recovery Time


Immediately estimated

Sessions Recommended


Course of 6 is recommended for optimum results* Regular maintenance is required

Period of Sensitivity


None estimated

Optimum Results


Up to 6 months after last treatment*

Potential Side Effects


Redness and swelling, heat rash, pigmentation darkening*
*Results may vary from person to person.
What does ClearLift skin laser treat?
Fine lines and wrinkles on face and neck
Prevention of signs of ageing
Skin laxity
Pigmentation and dark scars
Dark eye circles and puffy under-eyes
Excessive pore size
Unwanted dermal filler and lumps from dermal filler
Laser Skin Treatment Consultation Procedure
Prior to treatment, a free consultation at our Bracknell clinic is carried out in which a medical history is taken to confirm suitability for treatment. There is also an opportunity for any questions you may have to be answered. Before treatment commences you will be asked to give informed consent, and a small test patch will be carried out at least 24 hours prior to your first session. Contact us on 01344 482 882 to book your free laser skin treatment consultation today.
ClearLift Reviews from Google My Business
Clear lift facial Reviewed by Patricia King on "I had several Clear lift facials and IPL with Alice. My skin has really improved, looks firmer, more lifted and clearer. I am very happy with the results and Alice is a really delightful and professional therapist. I always look forward to my facials with her. Highly recommend." Rating: 5

"By my sixth treatment, my skin is noticeably improved. Friends even comment on how good it looks – "it's like you've had the best night's sleep, ever" says one." - Samantha Harman -
"I have also had ClearLift with Alice. This treatment is for skin remodelling and collagen building. There was no pain and no downtime. The treatment was comfortable and relaxing and my skin felt incredible afterwards. I can't wait for my next treatment." - Kelly Wiseman, Bracknell, Berkshire -
Frequently Asked Questions
The pixelated laser divides light into multiple fractions that go as deep as 3mm into the dermis, heating the skin from beneath and delivering a controlled dermal wound healing. A photoacoustic energy kick starts skin remodelling to combat skin laxity. As all stages of remodelling take place deep in the skin, the outermost layers of the skin are left undisturbed.

ClearLift can be used on all skin types; however, prior to treatment a free consultation is carried out during which a medical history is taken to confirm suitability for treatment. You will be asked to give informed consent, and a small test patch will be carried out at least 24 hours prior to your first session. Contact us to book your free consultation and patch test today.

Each individual patient's needs will be different, so during your consultation your aesthetic practitioner will design a customised treatment plan. Most people will need 6 treatments in total, once every 2-4 weeks.

Results will last approximately 24 months with a top-up treatment advised once per year.*

As the skin is remodelling from within, there is no recovery time. You can return to work immediately.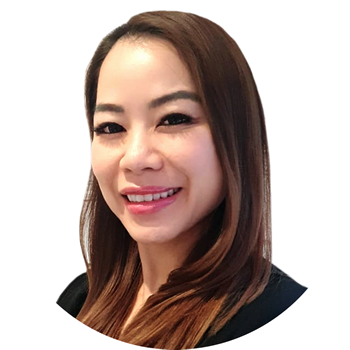 MediSpa Manager Alice Hau
MediSpa recently featured in Living Magazine to discuss the benefits of ClearLift Laser Skin Treatments.