I-Pixel Fractional Laser Skin Resurfacing in Bracknell
If you're looking for affordable yet expert fractional laser skin resurfacing near you from a highly experienced team, our 5* rated Bracknell skin care clinic can help.
Benefit from the expertise and attention to detail of our resident laser skin resurfacing specialist, Alice Lau, who has over 20 years experience in the facial aesthetics and skin treatment industry.
On her glittering CV is The Sanctuary luxury Health and Beauty Spa in Covent Garden, the MediSpa Clinics at Beauty Works West and The Harley Street Skin Clinic in Central London.
Harmony Pixel Erbium YAG laser provides a highly effective fractional ablative laser skin resurfacing treatment. It significantly improves overall skin tone elasticity and texture increases moisture contend, and reduces superficial pigmentation and pore size.
If you're looking to improve the appearance of scars and scratching marks to achieve healthy, glowing, youthful skin, then this treatment is the perfect choice for you.*
Treatment Summary
Treatment Time


20–40 minutes estimated (depends on size of the treating areas)

Back To Work


Dependant on redness/swelling estimated

Anaesthetic


None or topical if required

Recovery Time


48-72 hours estimated

Sessions Recommended


Course of 3 or 6 is recommended for optimum results*

Period of Sensitivity


3-7 days estimated

Optimum Results


Long lasting*

Potential Side Effects


Redness, skin irritation, swelling, burns*

Length of Results


Up to 1 year*
*Results may vary from person to person.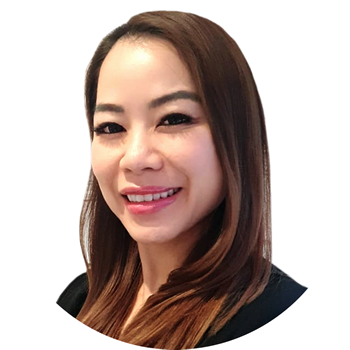 Meet our highly experienced laser skin resurfacing expert
Alice Hau
We are delighted to have Alice Hau as our MediSpa laser skin resurfacing clinician. She has a long and impressive background in the facial aesthetics industry and has worked for an impressive list of renowned clinics and beauty spas in Central London.

Alice is extremely knowledgeable and passionate about helping patients maximise their skin health.
What can it treat?
Signs of ageing
Acne / facial scarring
Fine lines and wrinkles
Dull uneven skin tone
Pigmentation
Enlarged pores
Sun damage
Rough skin texture
Can be used on body to treat scarring or stretch marks
Laser Skin Resurfacing Consultation Procedure
Prior to treatment, a free consultation at our Bracknell clinic is carried out in which a medical history is taken to confirm suitability for treatment. There is also an opportunity for any questions you may have to be answered.
Before treatment commences you will be asked to give informed consent, and a small test patch will be carried out at least 24 hours prior to your first session.
Contact us on 01344 482 882 to book your free laser skin resurfacing consultation today.
Frequently Asked Questions
Unlike traditional ablative laser skin resurfacing, which burns the outer layer of skin, this new generation of treatment does minimal damage to the outer skin layer and thus minimises redness and downtime. The ablative element of the laser happens at a deep-skin layer and uses heat to stimulate collagen production.

This triggers the body's natural healing process to stimulate growth of new healthy skin tissue.

If you are concerned with aged, sun-damaged, pigmented or acne-scared skin, or just looking for complete skin rejuvenation, then this treatment is a great option for you.

It is suitable for both men and women and can be used on the face, neck, chest and hands.

It is normal for several hours after treatment that the skin will feel tight and appear red with possible swelling. This usually will have disappeared within 2 days leaving some tiny dots on the skin which can last for up to 7 days.

Most people are able to return to work the day after treatment.

The procedure is usually very well tolerated with little or no discomfort. Afterwards the skin can feel warm, almost like sunburn.
Our latest I-Pixel Laser Resurfacing reviews via Google
"My experience with Alice has been excellent! I came with moderate acne scarring that I've been insecure about for years. I got 3x sessions of the iPixel skin resurfacing which (while slightly painful) was so effective, and the texture/look of my skin is now completely transformed.
The dark spots and indented marks are so reduced to the point that they are barely visible. As acne scars are pretty much impossible to get rid of naturally, I cannot recommend this treatment enough.
Alice is so helpful and lovely, and offers such helpful insights and advice about skincare. She made me feel very comfortable throughout and I felt I was in great hands! I will definitely be back in the future to continue maintaining my new healthy-looking skin :)"

"I have completed a course of 6 ipixel and microneedling with Alice at Crownwood Medispa. I am delighted to see a great difference and improvements to my skin. The acne scares on my cheeks and chin are less visible, skin is much smoother with even-tone complexions, my pore size are even more refined.

I am so happy and please to see my skin looks so much healthier and radiance. Alice is very friendly, professional and knowledgeable to her works with years of experience in the beauty industry.

I would highly recommend these treatments for those who suffered similar skin problems. Thank you Alice."