NeoStrata Retinol Peels
If you're looking for a Neostrata Retino Peel from a highly experienced team at a great price, our 5* state-of-the-art Bracknell skin care clinic can help.
Benefit from the expertise and attention to detail of our resident skin peels specialist, Alice Lau, who has over 20 years experience in the facial aesthetics and skin treatment industry.
On her glittering CV is The Sanctuary luxury Health and Beauty Spa in Covent Garden, the MediSpa Clinics at Beauty Works West and The Harley Street Skin Clinic in Central London.
What is a NeoStrata Retinol Peel?
NeoStrata ProSystem Retinol Peel is an advanced, physician-strength peel that contains 3% Retinol plus a Retinol Boosting Complex™ to exfoliate the appearance of fine lines and wrinkles, help reduce acne, and improve skin laxity while promoting a bright, even and clear complexion.
Ideal as a cosmetic procedure for aging skin, acne and photo damage, the peel contains an innovative blend of scientifically proven ingredients to complement the 3% Retinol:
NeoCitriate® - Targets collagen for anti-aging smoothing effects
Aminofil® - A novel amino acid derivative that helps enhance collagen and hyaluronic acid to smooth lines and wrinkles
Bisabolol - A botanical derived from chamomile that helps calm skin
Vitamin E - Gives skin an antioxidant boost and protects from free radicals
The NeoStrata Skin Peel not only works at the skin's surface to exfoliate dead, dull surface layers, it also stimulates the process of cell renewal among all layers, to reveal fresher, healthier cells.
This peel has been clinically proven to:
Refine pore size and smooth texture
Visibly diminish the appearance of fine lines and wrinkles
Improve clarity and brightness
Brighten and even skin tone
Provide an all-over healthy glow, suppleness and smoothness to skin
Reduce mild to moderate acne and improve scars
The treatment
Our highly skilled therapist will cleanse the skin and apply NeoStrata ProSystem Retinol Peel. Furthermore, the patient will leave with the peel applied and will be required to wash it off in the comfort of their home 8 hours later.
The peel doesn't colour the skin, so the patient can resume to his/her normal activity straight after its application. Once the peel has been removed, patients should expect mild skin flaking for 3 to 5 days upon individual skin types.
Post-peel, we recommend to moisture your skin twice a day, use an SPF 50 protection every morning and drink a lot of water to support the new skin production.
At CrownWood MediSpa, we advise a course of 3 treatments a month apart for optimal results.
How much is NeoStrata Retinol Peel treatment?
This treatment costs £150 per session or £400 for 3 sessions (session time 30 minutes).
NeoStrata Retinol Peel before and after examples
This patient experienced improved forehead lines, better skin texture and clarity.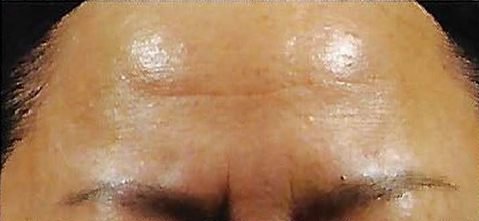 Week 0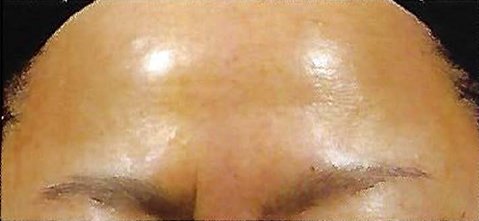 Week 12 (after 2 peels)
This patient has improved acne-prone skin and texture.

Image 1 before treatment, image 2 after 1 peel, image 3 after 2 peels (Week 12)
Treatment Summary
Treatment Time


30 minutes estimated

Back To Work


Immediate estimated

Anaesthetic


None

Recovery Time


7 days

How many treatments?


Course of approx. 3 peels over 12 weeks with each session every 4 weeks

Length of Results


Up to 6 months*

Optimum Results


Will see results after first peel, best results after full course of peels*

Potential Side Effects


Infection, soreness, scarring, skin irritation*

Period of Sensitivity


24 hours estimated
*Results may vary from person to person.