Laser Hair Removal in Bracknell, Berkshire
If you're looking for affordable and stunning Soprano ICE laser hair removal treatment near you in Berkshire from a highly experienced team, our 5* rated laser clinic in Bracknell can help.
We are proud to offer our patients the award winning Soprano ICE laser hair removal treatment
Virtually painless hair removal
Proven safety record
Quick treatment
All skin tones, even tanned skin
Perfect for any area of the body
Call 01344 482 882 to book a consultation with Alice, our highly skilled laser hair removal expert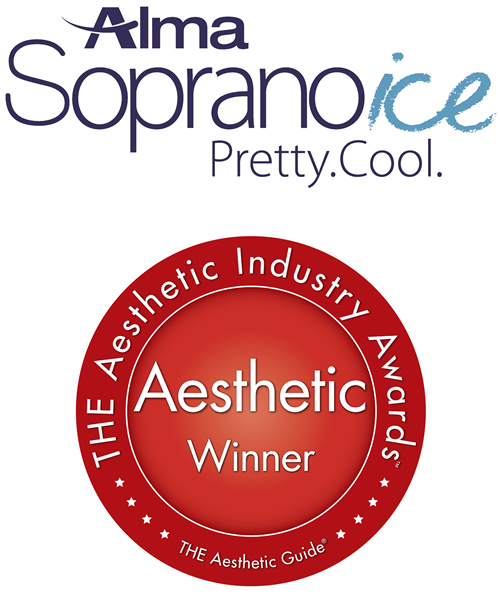 Soprano ICE is the most complete and effective laser hair removal solution available today- for all skin tones and hair types.
Serving unwanted bodily hair an eviction notice is not always a simple task. When you consider the wide variety of skin tones and hair types that exist along with other challenges such long, painful treatments and unpredictable results, it's easy to get discouraged.
However thanks to breakthroughs in research and development at Alma Lasers, Soprano ICE now offers a simple, one-stop solution for effective hair removal catering to your specific needs.
Whether you have light, dark or even tanned skin, coarse or fine hair, Soprano ICE achieves complete and effective hair removal that's safe, quick and best of all - virtually painless.
Benefits of choosing Soprano ICE Laser Removal
Virtually Painless

Treatment is virtually painless, delivering a massage-like sensation.

All Skin Tones and Hair Types

Effective results for light or dark skin as well as coarse or fine hair.

Proven Safety Record

Including for dark skin.

Tanned skin

Treatments can be performed any time of the year, including on tanned skin.

Speed

Treatment sessions are super-quick, even for large areas such as the legs or back.

No Down Time

You can return to your normal activities, including working out at the gym, immediately.

Perfect for any area of the body

Including sensitive or hard to reach areas such as the ears, nostrils and bikini line.
Treatment Summary
Treatment Time


up to 8 minutes *

Back To Work


Immediately estimated

Anaesthetic


None

Recovery Time


Immediately estimated

Sessions Recommended


Course of 6 - 8 treatments*

Period of Sensitivity


Up to 48 hours estimated

Optimum Results


Will see results after first session, best results after full course*

Potential Side Effects


Mild irritation, itching and redness of the skin*

Length of Results


Permanent*
*Dependant on skin color, hair type and the area being treated. Results may vary from person to person.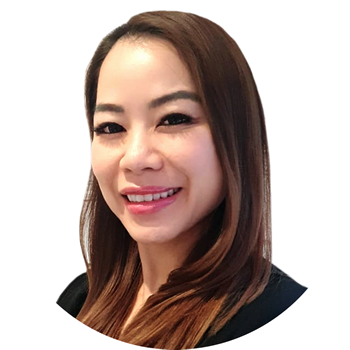 Meet our highly experienced laser hair removal expert
Alice Hau
We are delighted to have Alice Hau as our MediSpa laser hair removal clinician. She has a long and impressive background in the facial aesthetics industry and has worked for an impressive list of renowned clinics and beauty spas in Central London.

Alice is extremely knowledgeable and passionate about helping patients maximise their skin health.
The Technology
Each hair and skin type responds best to a specific laser wavelength. Soprano ICE incorporates the benefits of a variety of wavelengths and technologies, providing a customized treatment session for every patient.
SHR technology gradually heats the skin to a temperature that effectively damages the hair follicles and prevents hair from growing back.
The sweeping In-motion™ technique keeps the laser in constant motion ensuring full coverage of the treatment area - improving results with shorter treatment times.
ICE™ tech cools the skin preventing burns and allowing for virtually painless, yet highly effective hair removal.
A variety of applicators allows your doctor to treat any part of the body, including the smallest and most sensitive areas.
Soprano ICE Video
Frequently Asked Questions
Soprano ICE is the latest generation of the award-winning Soprano laser hair removal system. It is the most complete and effective laser hair removal system available today.

Soprano ICE is an advanced hair removal platform that incorporates multiple laser wavelengths and technologies. It offers power and versatility that allows you to treat the widest range of patients and hair types all year round.

Soprano ICE uses Alma Laser's SHR method, which is the only clinically proven method of laser hair removal that is virtually painless. The unique heating and energy delivery method effectively damages the hair follicle while preventing injury and pain to the surrounding tissue.

At the same time, integrated ICETM tech cools the skin surface, preventing superficial burns and the sensation of pain.

Absolutely. Soprano ICE's SHR method has been proven in multiple clinical studies as the safest method of laser hair removal for all skin types. With SHR, hair follicles are damaged not by a single pulse of high energy which can injure the skin, but by repetitive short energy pulses.

These pulses produce heat build-up which gradually raises the temperature of the dermis to the level needed for preventing hair growth, while minimizing the risk of burns.

Yes. While the melanin in dark skin is exponentially more sensitive to the heat used in laser treatment, Soprano ICE's SHR method has been clinically proven to be the safe for dark skin types. Rather than exposing the hair follicle to a single high energy pulse which can cause trauma to skin with a high melanin count, SHR gradually heats the skin until the required heat energy is delivered to the hair follicle.

This makes SHR the safest laser hair removal option, including for dark skinned patients.

Yes. Soprano ICE's SHR method affects the melanin of the skin using a unique method, allowing the procedure to be performed anytime of the year as well as on tanned skin. Furthermore, sun exposure is less traumatic to the skin following SHR treatment.

While Soprano ICE offers the fastest laser hair removal solution available today, the duration of treatment can vary depending on the patient's skin color, hair type and the area being treated. Treatment time can range from a few seconds for a small area such as above the upper lip, to 8 minutes for the entire back.

Depending on the patient's skin and hair type, results are typically seen following 6 to 8 treatment sessions.
Our latest Soprano ICE Laser hair removal reviews via Google
"Absolute 5* - I'm super happy with Alice's hair laser removal treatment. High quality service which is worth every penny. You can see the result few days after the treatment. Couldn't have chosen a better place for that. Also Alice is a very friendly and great professional. Love going there every single time 😊"

Judit Biro-Kincses (Dec 2021)
"I've had nothing but great experiences coming here, I've had a facial and 5 sessions of laser hair removal. The laser hair removal has really improved my confidence massively, I'm beyond happy. The lady who does it is so lovely and friendly as well. She also did my facial and made my skin the best it's ever felt, love the vitamin C facial!"

Leah Bayliss (Dec 2021)
"I am very happy with Alice's laser hair removal treatment. I have just had my second session today, completely pain-free, only felt a bit of warmth. Alice explained what to expect between the first 2 sessions and everything went as expected. Highly recommend."

Julia C (Aug 2021)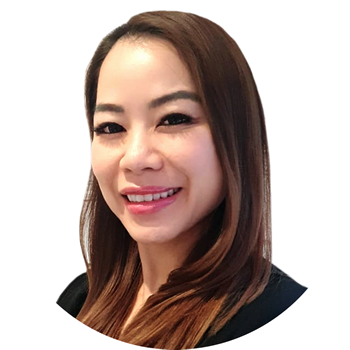 Book your Soprano ICE consultation today!
Call 01344 482 882 to book a consultation with Alice, our highly skilled laser hair removal expert