Invisalign® Lite in Bracknell, Berkshire
Beautifully straight teeth in just six months with Invisalign Lite in Bracknell, Berkshire
Invisalign straightens teeth using a series of nearly invisible, removable aligners that are custom-made specifically for your teeth. Comfortable, clear and removable, Invisalign transforms your smile without disrupting your life.
Minor tooth problems may not seem very important to some, but when there's only something small holding you back from your dream smile, they can leave you feeling defeated.
At our practice in Bracknell, Berkshire, we offer industry-leading Invisalign Lite teeth straightening treatment.
If slight overcrowding or tiny gaps between your top or bottom teeth are not severe enough to warrant traditional braces, Invisalign Lite provides teeth straightening with pinpoint accuracy to correct all the little problems you may be having – completely perfecting your smile. If you have had previous orthodontic treatment and your teeth have relapsed, Invisalign Lite may be the ideal solution for you.
Try the NEW Invisalign SmileView Experience.
Take a selfie and see your new smile in 60 seconds.
Click here
to download the pdf and start your SmileView Experience.
What is Invisalign Lite?
Invisalign Lite is the fast-acting invisible brace that perfects minor orthodontic issues within just six months. Your bespoke Invisalign Lite aligners are custom-created using digital imaging to fit perfectly around your teeth.
Using a medical-grade clear plastic material, Invisalign Lite is also virtually invisible; meaning you can straighten your teeth without anyone being able to tell you're having treatment.
Easily removable at any time, you can also take out your Invisalign Lite to eat, drink and brush as you normally would. That means you won't have to make any major changes to your life to get the smile you've always dreamed of.
What can Invisalign Lite help with?
Just as with all Invisalign treatments, Invisalign Lite works to straighten teeth quickly, effectively, and discreetly. However, the Invisalign Lite is specially designed to complete minor orthodontic work in just a few months.
This makes the Invisalign Lite perfect for those with issues such as:
Slight overcrowding
Small gaps between the teeth
One or two crooked teeth
Badly positioned teeth
Poor alignment of the upper and lower teeth
If your dental problems do not quite require the complete Invisalign treatment but are too severe for the Invisalign i7, the Invisalign Lite is the solution for you. You can see an example of one of our patient's before and after images showing this below.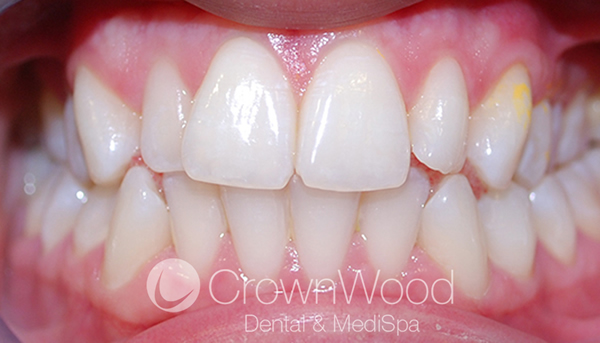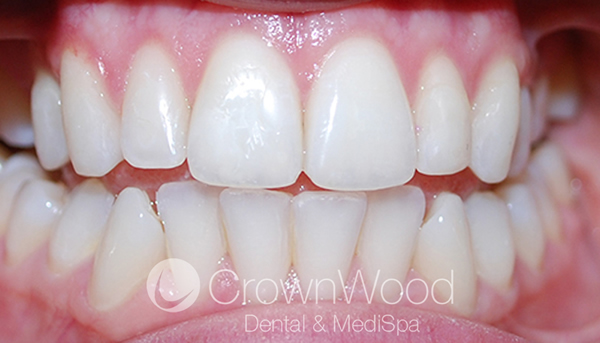 Problem:
Patient was not happy with her upper 6 front teeth
Treatment time:
6 months with Invisalign Lite
How does Invisalign Lite work?
Invisalign Lite works by applying gentle pressure on specific teeth to guide them into their desired position. Each custom-created aligner is designed to fit perfectly around your teeth at each stage of your treatment, using up to 14 aligners worn in two week increments.
Each time you switch to the next Invisalign Lite aligner in the series, your teeth move even closer to where they need to be. Within just six months, you'll have a completely straight new smile.
How long does Invisalign Lite take?
One of the main benefits of Invisalign Lite is its speed. Working much in the same way as traditional Invisalign braces, Invisalign Lite is designed to treat less complex cases, meaning treatment times are much shorter.
You'll be given 14 custom-made aligners for each stage of treatment; each being worn for two weeks. Most patients can expect to complete their Invisalign Lite treatment in as little as six months.
Benefits of Invisalign Lite braces
Our Invisalign Lite system offers all the benefits of Invisalign teeth straightening with considerably shorter treatment times. If you only have minor dental imperfections, you can complete your treatment with 14 removable aligners.
Invisalign Lite is also less expensive than the full Invisalign treatment, so it is ideal for anyone who does not want to pay for a complete treatment that they don't need.
As well as correcting the alignment of your teeth, Invisalign Lite is an excellent precursor to other cosmetic dental treatments. If you're looking to have veneers, bridges, crowns, or even teeth whitening, Invisalign Lite straightens teeth beforehand enabling you to continue creating a completely flawless smile.
And, of course, Invisalign Lite aligners are virtually invisible and easily removable; meaning you can straighten your teeth without anyone even being able to tell you're having treatment.
You can read more about Invisalign vs. Braces on our webpage.
Types of Invisalign available at our Bracknell practice
Invisalign Lite is highly effective for those with only minor orthodontic problems to correct, but is not suitable for everyone. If you have severely crooked or spaced out teeth, or have serious bite issues, then you may benefit more from our Invisalign Full system to the Invisalign Lite.
At your consultation at our surgery in Berkshire, your dentist will be able to give you a thorough assessment to find out whether Invisalign Lite will work for you. If not, they will be able to recommend one of our other Invisalign treatments, including:
How much is Invisalign Lite?
Because Invisalign Lite consists of a series of bespoke aligners, this means that the less complex your dental issues, the fewer aligners you'll need. Not only does this greatly shorten the length of your treatment, it also means your treatment will cost less.
And, with Invisalign Lite, you also have the option of having aligners made for the upper teeth, lower teeth, or both depending on what you need. Let's assume that only your top teeth were misaligned – in this case, you could greatly reduce the cost of your treatment with Invisalign Lite over other options.
At our Berkshire practice, we offer Invisalign Lite for just £3,300 for both arches and £2,300 if you only require a single arch. Your Invisalign Lite package will include:
Upper or lower custom-made retainers, or both
All records, impressions, 3D digital scans, photos and x-rays you may need
3D treatment planning using cutting-edge ClinCheck® technology
A maximum of 14 custom made aligners, covering 20 to 28 weeks of treatment
Removable retainers are provided at the end of your treatment to maintain your beautiful smile
12 months aftercare from our Bracknell orthodontics team following your Invisalign Lite treatment
For details of payment plans and a handy finance calculator see our Invisalign cost page.
Book your Invisalign Lite consultation in Bracknell, Berkshire
Read our marvellous Invisalign reviews to see how patients' lives have been transformed with our Invisalign treatment. To find if you're suitable for Invisalign Lite, speak to your CrownWood Dental dentist. To book your Invisalign Lite consultation today, please call us on 01344 482 882 or come visit us at the surgery in Bracknell, Berkshire.
Invisalign invisible braces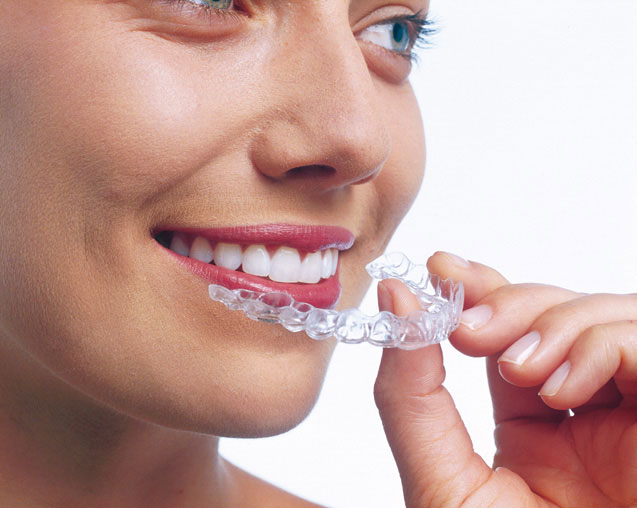 Custom-made for you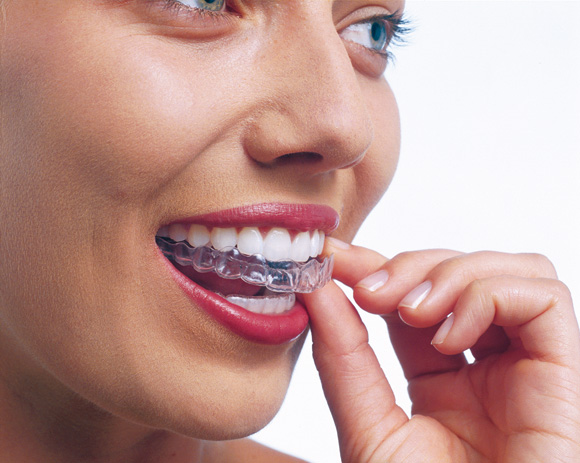 Easy to wear and clean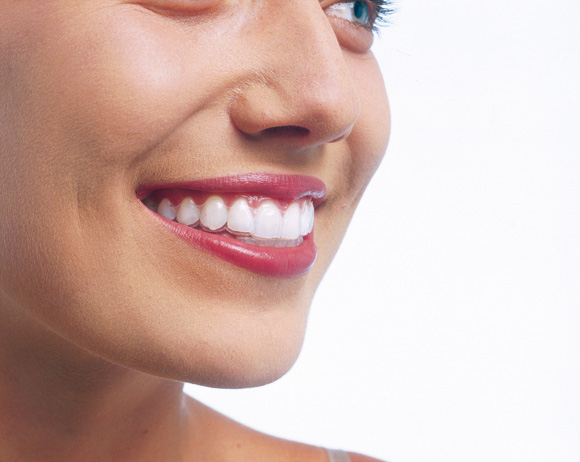 Comfortable and invisible