Invisalign® Teen in Bracknell, Berkshire
Invisible braces designed for teens at CrownWood Dental in Berkshire
A person's teenage years are, without a doubt, the best time to straighten imperfect teeth. When a person's adult teeth have come through, their jaw bone and facial structure are still developing.  Teeth are much easier to adjust and results are more likely to last.
However, teenagers are also notoriously self-conscious. Traditional train track braces are not for everyone, and no one wants their child to feel worried about their appearance during their treatment.
If your teenager needs teeth straightening treatment, you may want to consider Invisalign Teen at our practice in Bracknell, Berkshire.
Invisalign are the global leaders in invisible braces and have a specialist treatment designed for growing mouths; quickly straightening your teenager's teeth in a way that is safe, comfortable, and virtually undetectable.
Try the NEW Invisalign SmileView Experience.
Take a selfie and see your new smile in 60 seconds.
Click here
to download the pdf and start your SmileView Experience.
What is Invisalign Teen?
Invisalign Teen clear braces are especially made to fit perfectly around your child's teeth. As with traditional Invisalign treatments, they involve a series of custom-created aligners that are changed every two weeks.
They sit comfortably around the teeth and apply gentle pressure in certain areas; encouraging the teeth to move into better alignment.
The Invisalign Teen aligners are also made of a medical grade plastic-like material – meaning they are virtually invisible in the mouth.
Your teenager can also easily remove their braces at any time to allow for easy cleaning, brushing, flossing and eating. They can also take their Invisalign Teen aligners out for confident smiles in those all-important selfies.
What can Invisalign Teen help with?
Invisalign Teen is just as effective as our other Invisalign treatments in correcting teeth with issues such as:
Underbites;
Overbites;
Overcrowding;
Gaps; and
Crossbites.
With Invisalign Teen, we can resolve these common problems to leave your teenager with perfectly straight teeth and a healthy smile.
How does Invisalign Teen work?
Invisalign Teen works in the same way as other Invisalign methods - we create a custom set of aligners from a digital scan or impressions of your teenager's teeth. These aligners are made from an extremely comfortable SmartTrack material, trimmed to fit their exact gumline, and do not have any sharp brackets or wires like traditional braces.
Every two weeks, you simply change to the next aligner in the series; bringing your teenager's teeth closer and closer to their optimum position without the need for tedious wire trimming appointments.
Invisalign Teen treatment also has a number of special features to make teeth straightening for your child even simpler. The braces are especially designed to compensate for the eruption of new teeth – a common occurrence for many teenagers.
The Invisalign Teen teeth trays sport a handy blue wear-indicator to help your teen and our Bracknell dentists to better gauge wear time. This is a discreet little blue dot on the very back of the aligner which fades from blue to clear when it has been worn for the appropriate amount of time.
To be effective, Invisalign Teen braces must be worn for up to 22 hours a day, so this indicator will help them remember to put the aligner back in after eating.
We will also supply your teenager with six free individual replacement Invisalign Teen aligners in case any are lost, meaning that their teeth straightening treatment will not be disrupted should they accidently misplace their brace.
How long does Invisalign Teen take?
Teeth straightening treatment times can vary much more for teenagers than adults. How long your child's Invisalign Teen treatment will take will all depend on the degree of straightening required and how diligent they are with remembering to wear the aligner for the right amount of time each day.
However, your child can expect to finish their Invisalign Teen treatment before 24 months; making it faster (on average) than traditional braces. Your dentist will be able to tell you more at your Invisalign Teen consultation at our practice in Bracknell, Berkshire.
Benefits of Invisalign Teen braces
The main reason so many of our patient opt for Invisalign Teen over traditional wire braces is, of course, for the appearance. You can read more about Invisalign vs. Braces on our webpage.
With no metal in sight, Invisalign Teen allows your child to straighten their teeth discreetly. The brace can also be easily removed for sports, for eating chewy and crunchy foods they would otherwise have to avoid with traditional braces, and for other important moments such as taking prom photos.
In addition to this, with Invisalign Teen, you and your child will also benefit from:
Complimentary replacements
As parents know all too well, kids have a habit of losing things at school and out of the home. One of the most useful aspects about Invisalign Teen is that it comes with as many as six replacement aligners entirely free; so you won't need to worry about paying extra money should one be misplaced.
Perfect for growing teeth
Invisalign Teen works perfectly for those who still have growing and changing teeth. Its special features mean it can evolve as new molars erupt; effectively guiding new teeth and roots to where they need to be.
Easily monitored progression
With school, sports and friends, your teenager has a lot going on. Whilst easily removable braces are great for many reasons, remembering to put them back in can be difficult for busy teens.
The helpful wear time indicator means that you, your child and their dentist can check to see if they have worn their braces long enough to be effective. If there's a problem, it means it can be corrected in time to ensure they still get the most out of their Invisalign Teen treatment.
Types of Invisalign available at our Berkshire practice
At CrownWood Dental in Bracknell, we offer a wide range of Invisalign braces. If you're considering teeth straightening treatment, it may be worth looking at the other types of Invisalign available at our Berkshire practice to discuss with your dentist at your consultation.
In addition to Invisalign Teen, we also offer:
How much is Invisalign Teen?
Invisalign Teen at CrownWood Dental in Berkshire costs just £4,500. For this cost, you will receive:
Extensive records including all impressions, 3D digital scans, photos and x-rays you may need.
A 3D virtual treatment plan using our specialist ClinCheck® technology.
An unlimited number of Invisalign Teen aligners.
Unlimited refinement and additional aligners during treatment to compensate growth in teenagers' mouths.
Bespoke removeable retainers for upper and lower teeth.
Up to six replacement aligners.
Removable retainers are provided at the end of your treatment to maintain your beautiful smile
Twelve months aftercare following your Invisalign Teen treatment
For details of payment plans and a handy finance calculator see our Invisalign cost page.
Book your Invisalign Teen consultation in Bracknell, Berkshire
Read our amazing Invisalign reviews to see how patients' lives have been transformed with our Invisalign treatment. We can help you obtain your perfect smile. To book your consultation with the Invisalign Teen experts at CrownWood Dental in Berkshire, please call us today on 01344 482882. You may also wish to pop in to our Bracknell based practice to make your appointment in person.
Invisalign invisible braces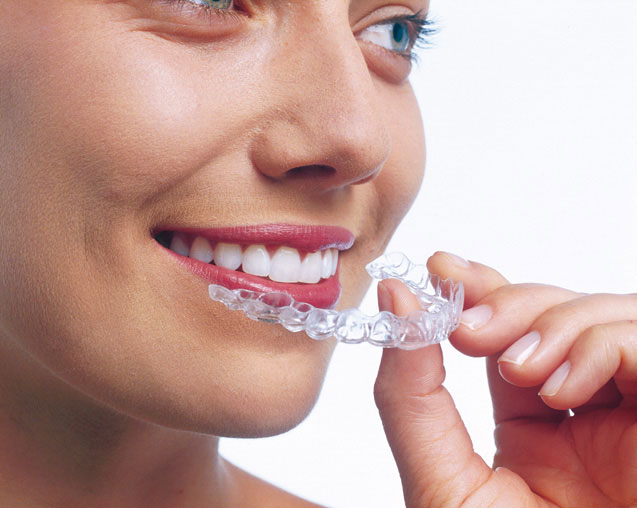 Custom-made for you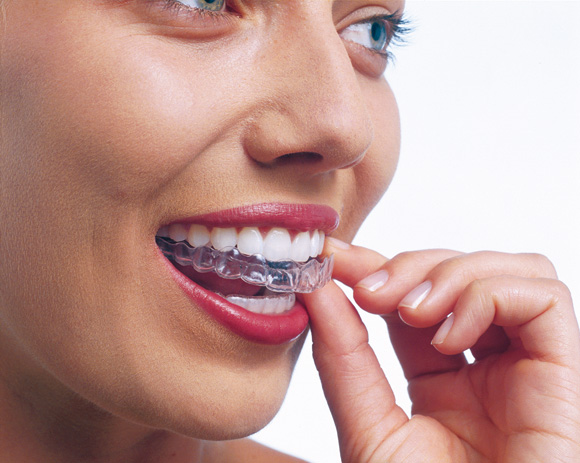 Easy to wear and clean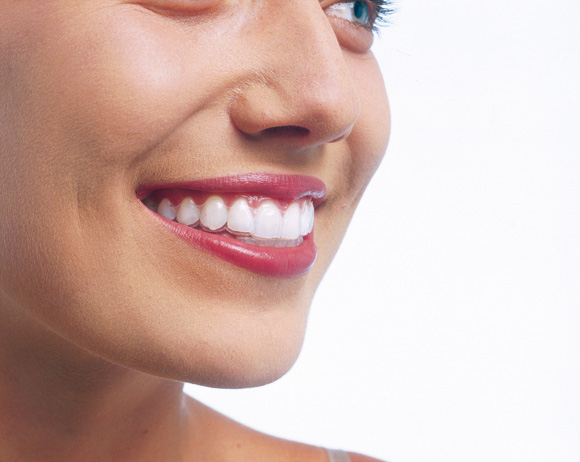 Comfortable and invisible