An Award-Winning NASA approved Light Treatment for ACNE and WRINKLES. It's clinically proven, safe, non-toxic and non-invasive.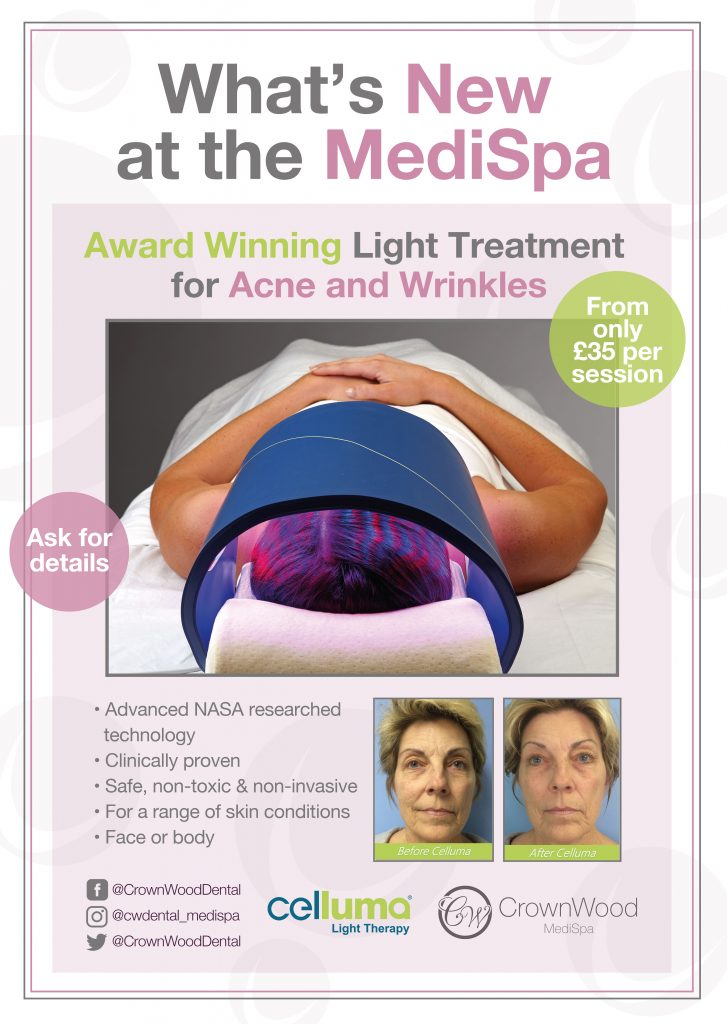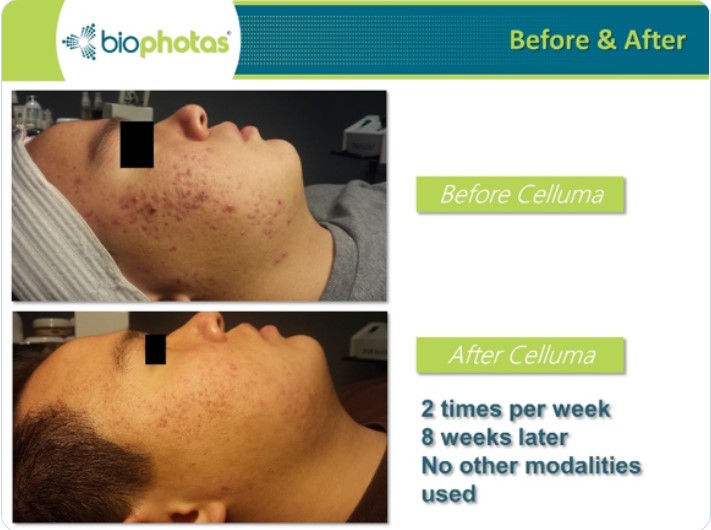 Face or body – from only £35 per session
So please give us a call on 01344 482 882 and our Patient Care Co-Ordinator Lisa, will be happy to chat to you about how we can make a difference to your skin!
website:- www.crownwoodmedispa.co.uk
email:- pc@crownwooddental.co.uk
facebook:- @CrownWoodDental
instagram:- @cwdental_medispa
twitter:- @CrownWoodDental