Our NEW Google and Facebook review cards have arrived with easy to use QR codes!
If you have had a GREAT experience in our Dental or MediSpa, we would absolutely LOVE your FEEDBACK.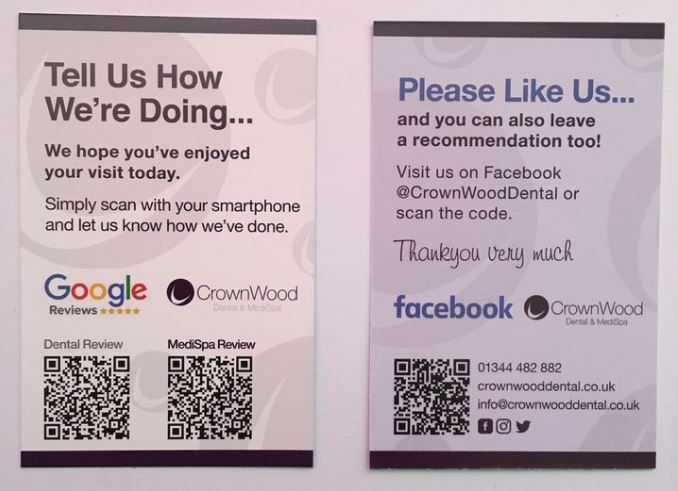 It's really simple, just use your mobile phone camera to scan the QR code which will then take you through to the respective account (Dental or MediSpa) on Google or our Facebook page (the blue side of the card). For a google review you will need a google account which is very easy to set up.
Next time you are in the practice please help yourself to a card from the reception coffee table or ask a member of staff.
Thank you very much, The CrownWood Team😀