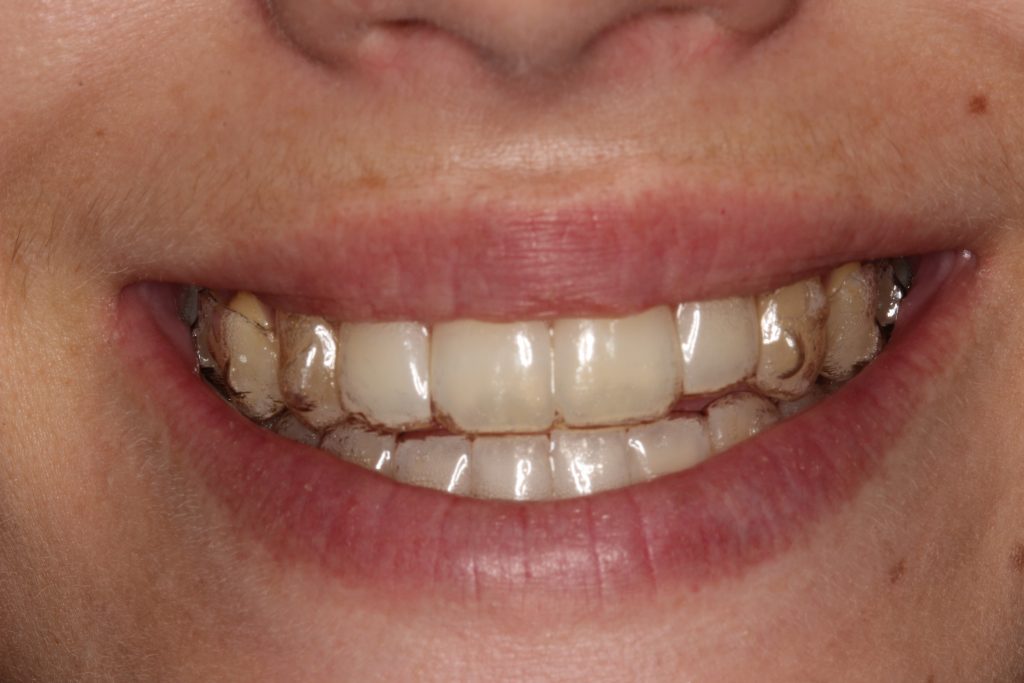 I'm noticing massive changes now in regards to my bite, as this is what my treatment is correcting.
I looked over my photos before I started the treatment and the changes are HUGE.
This is really motivating to keep you on track with your Invisalign treatment, as at times it can be tough.
I don't have any other pain with the Invisalign trays anymore, like I did in the beginning, with it rubbing.
Now I will only have pain coming from the teeth which are being moved by the trays (which I quite like anyway – as you know it is working).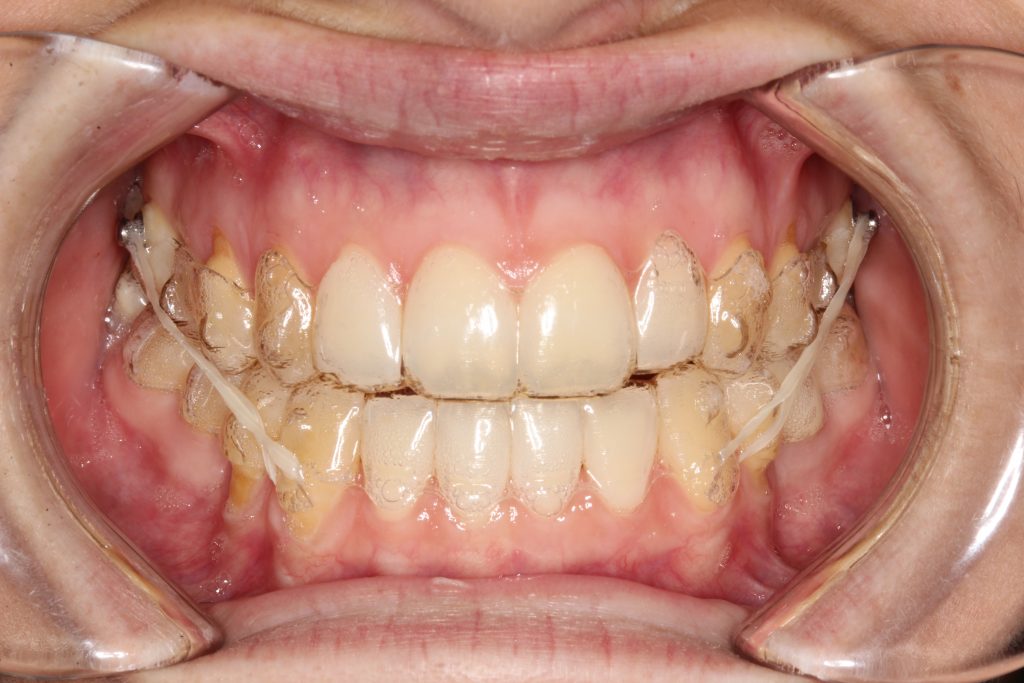 If you do feel slightly de-motivated then please do ask your dentist for your 'before' photos, as I do believe this is a great incentive to keep going.
Just remember that pain is good, in regards to the movement of your teeth, and also why you even started the treatment in the first place.