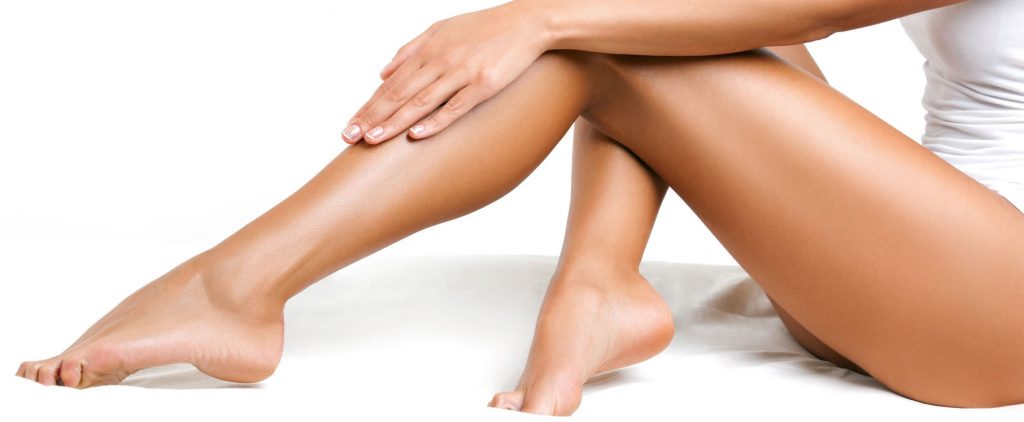 Women spend an average of 72 days shaving over an entire lifetime!
According to a recent study, women spend an average of 72 days shaving over an entire lifetime! 1,700+ hours are wasted just getting rid of unwanted hair that can be eliminated forever in just a handful of 30-minute sessions. Shaving, waxing, and plucking are rated as the 'most loathed' beauty task lists, so it makes sense that laser hair removal is the 2nd most common cosmetic procedure.
Super Hair Removal (SHR) is an innovative laser treatment available with the Harmony XL Pro System, which utilizes concentrated light beams to destroy the hair follicles. That means truly removing it from the root. Each pulse of light is an incredibly narrow, specific wavelength of energy that is absorbed by the melanin in the hair follicle. The process gradually heats the melanin and hair follicles with effective heat buildup to destroy the hair for long-lasting results.
For more information on how Harmony Super Hair Removal works watch this video
The SHR hair removal treatment is safe for sensitive skin areas and can be used on the face, so you can eliminate unwanted hair on your upper lip, nostrils, and between eyebrows forever. Schedule SHR Hair Removal for your legs, arms, bikini area, or back and you'll never have to shave or wax again.
The 'lunchtime procedure' can be scheduled any time of year and it's safe for all skin tones, including tanned skin. After just 6 to 8 sessions*, you will be hair-free forever. Enjoy smooth, soft skin and use your 1,700+ extra razor-free hours for something more meaningful and memorable!
The Benefits of Harmony SHR Hair Removal
safe, fast and effective
painless, no downtime and redness
permanent hair reduction
cover all parts of the body, male and female
suitable for all skin types, even tanned skin
For more information visit our Laser Hair Removal pages here
To book an initial Free Video Consultation or for more information contact Lisa Bonello, our Patient Care Co-Ordinator, on 07765 333768 or by email at pc@crownwooddental.co.uk
You can also get in touch via Facebook, Twitter and Instagram.