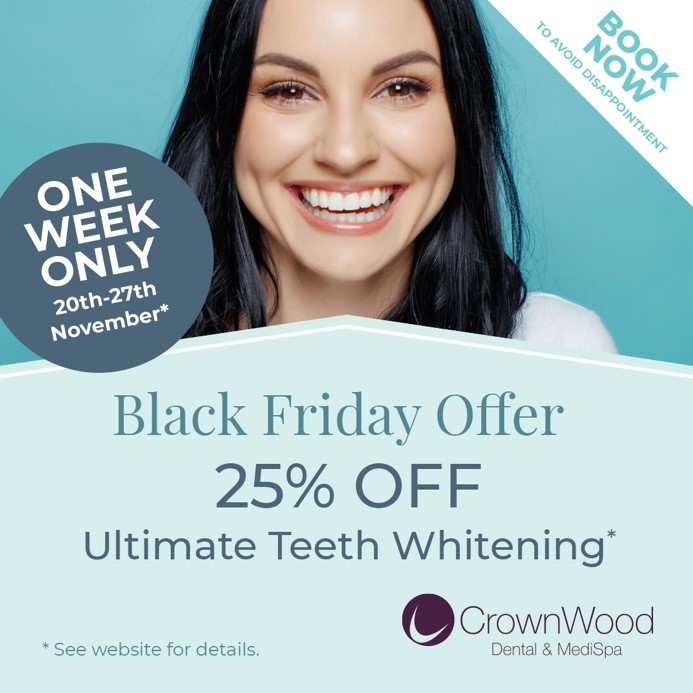 😮 Here it is, our SECOND Black Friday offer of the day!
This is the combination of Zoom 'in surgery' laser whitening, which whitens up to 6 shades, plus a home whitening kit to take away with you.
Find out more here: https://www.crownwooddental.co.uk/teeth-whitening-bracknell.html
To book your appointment and take advantage of this fantastic Black Friday offer please call Lisa Bonello, our Patient Care Co-Ordinator.
**APPOINTMENTS MUST BE BOOKED BETWEEN 20th – 27th NOV AND TREATMENT COMPLETED BY 31st DEC**
☎ 01344 300 417 or 07765 333 768
📧 or email Lisa at pc@crownwooddental.co.uk