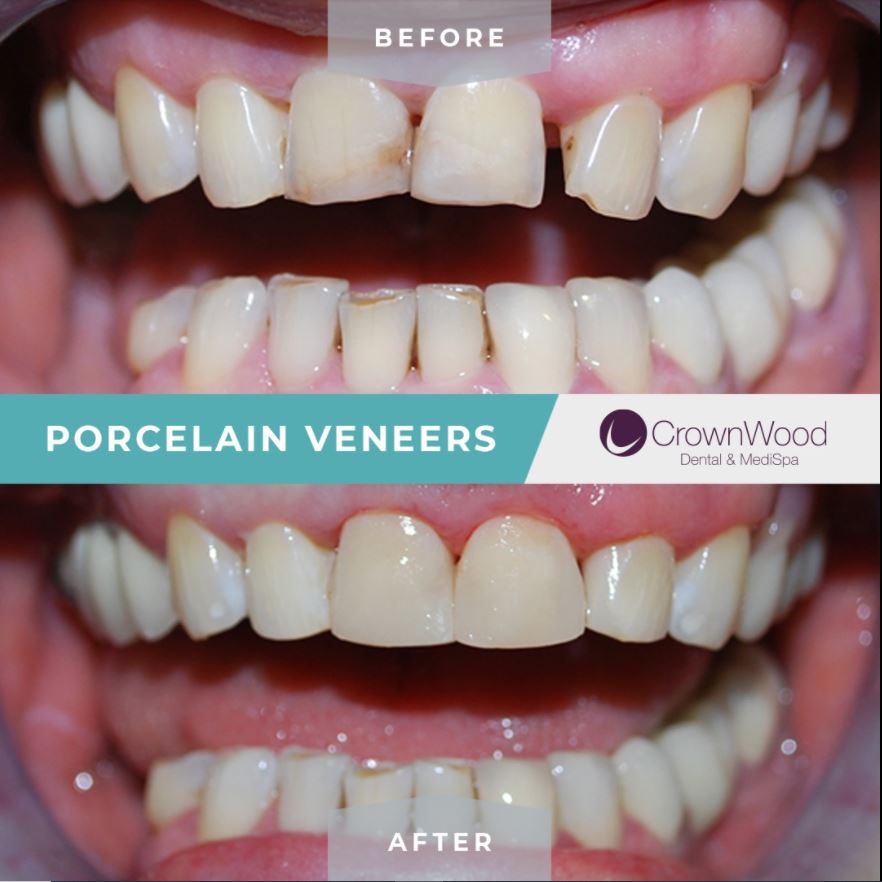 Here's another fantastic example of the benefits of affordable, long lasting and stunning porcelain dental veneers.

🦷 Porcelain veneers make teeth look natural and healthy. They are very thin and are held in place by a special strong bond similar to super glue. Porcelain veneers require very little preparation and can improve the colour, shape and position of your teeth.
A precise shade of Porcelain can be chosen to improve a single discoloured or stained tooth or to lighten front teeth.

For more information and to decide if this is the right treatment for you, please visit our website: https://www.crownwooddental.co.uk/porcelain-veneers…

If you would like to book an appointment please contact Lisa, our Patient Care Co-Ordinator.
☎️ Phone 01344 300 417 or 07765 333 768
📧 Email pc@crownwooddental.co.uk