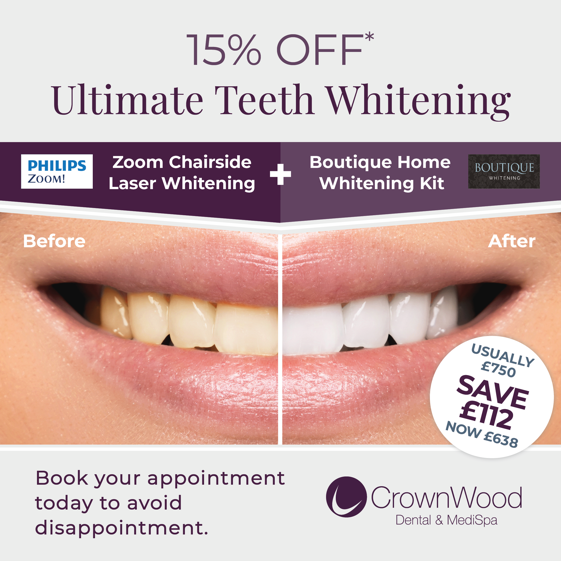 You still have a couple of weeks to benefit from 15% off our ultimate combo teeth whitening treatment.
This ⚡incredible offer⚡ will end on 31st July so we suggest you book now to avoid disappointment.
Our teeth whitening treatment combines our in-house Zoom Chairside Laser Whitening and a Boutique Home Whitening Kit for that ultimate radiant smile 😁.
You can find out more about our teeth whitening options on our website:
https://www.crownwooddental.co.uk/teeth-whitening-bracknell.html
If you want to take advantage of this amazing offer, please call Lisa Bonello, our Patient Care Co-Ordinator on
☎ 01344 300 417 📱 07765 333 768
📧 Lisa at pc@crownwooddental.co.uk