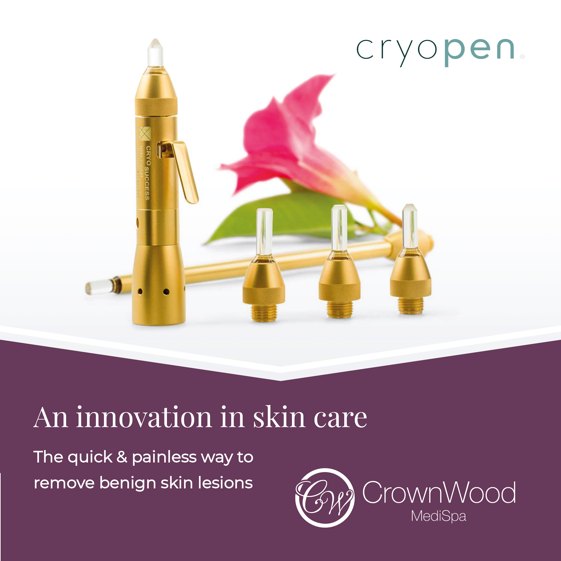 We want to tell you more about an innovative quick and painless treatment, the CryoPen 🖊️. The CryoPen is not to be confused with traditional Cryotherapy. The applicator pen uses advanced compression cooling technology to deliver a consistent freeze temperature and treat benign skin lesions successfully.
So what is revolutionary about this new treatment?
🪄 Quick and virtually painless. Treatment takes only between 5 and 25 seconds per lesion
🪄 No anaesthetic required
🪄 Non-invasive, safe and effective treatment which can also be used on children
🪄 Fast healing and permanent results
You can find out more about how the CryoPen works on our website: https://www.crownwooddental.co.uk/medispa/cryopen-bracknell-berkshire.html
There is even a video of Dr Benjamin Lee demonstrating the new CryoPen so you can see it all in action!
If you are considering CryoPen treatment and would like to learn more about it or book an appointment, please call Lisa Bonello, our Patient Care Co-Ordinator on
☎ 01344 300 417 📱 07765 333 768
📧 Lisa at pc@crownwooddental.co.uk
#CryoPen #SkinTags #Verrucas #Warts #AgeSpots #InnovativeTreatment #ExperiencedDermatologist #LatestSkinCareTechnology #Ascot #Bracknell #Berkshire #Reading