Enjoy an AMAZING 50% off any CLEARLIFT Laser treatment from 14th OCTOBER to 14th DECEMBER 2020.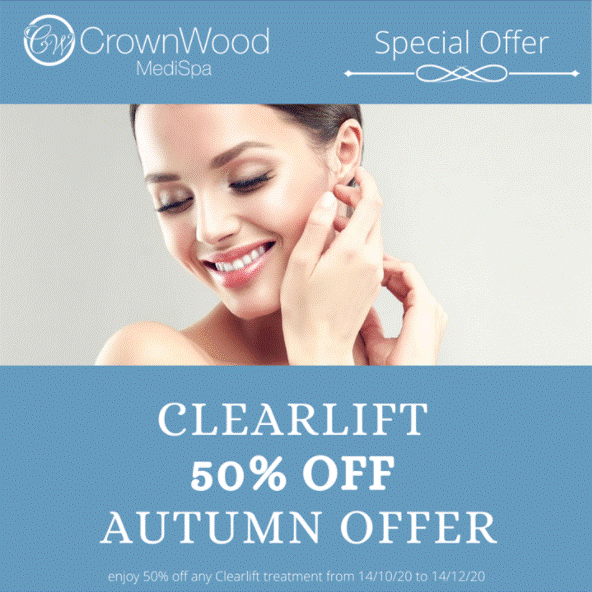 ClearLift is a "lunchtime procedure" (only takes 20 minutes). There is NO PAIN and no downtime, no redress and it is safe for all skin types 😀.
Try this award winning treatment at our Bracknell clinic, VOTED BEST ANTI-AGING treatment 2019-2020!
To take advantage of this amazing offer, please call Lisa Bonello, our Patient Care Co-Ordinator on 01344 300 417 or 07765 333 768
#SkinCare #ClearLift #Reading #Bracknell #FacialRejuvenation #Rejuvenation #Facelift #AntiAgingLearn more